LIKE most non-profits, Yayasan Chow Kit (YCK) struggled to keep their operations going throughout the COVID-19 pandemic as their donors' incomes dipped. 
As a result, YCK, which caters to the needs of at-risk children and teenagers in and around the Kuala Lumpur suburb, could not adequately support their beneficiaries. 
To make matters worse, the pandemic exacerbated their beneficiaries' struggles – for instance, many of them, already barely making ends meet, lost their homes as they could not pay rent, and were almost living on the streets.
"So, it was very, very difficult," YCK communications and external relations officer Anil Naidu told FocusM in a recent interview.
"We had to follow all these hundreds of families with children (while) keeping things sustainable and a steady flow of donations (coming) in."
What YCK used to do was highlight certain cases of their beneficiaries to organisations doing corporate social responsibility (CSR) work and get support through food aid donations, which would help hundreds of struggling families for months.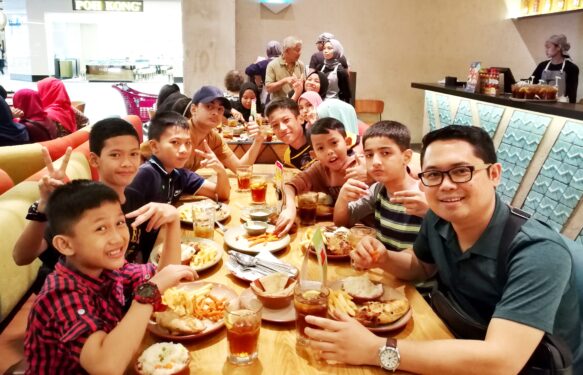 They would also host physical events such as runs or public gatherings to get people to make donations – all of which were banned at the height of lockdown in 2020 and 2021.
With such options no longer sustainable, the YCK team had to think out of the box and come up with new ways to raise more attention to their beneficiaries' needs.
"Appealing on a more personal level"
Their current approach is through online fundraising campaigns, where they aim to connect to potential donors and sympathisers on a more personal level by sharing heartbreaking stories of their beneficiaries' needs along with pictures and making emotional appeals.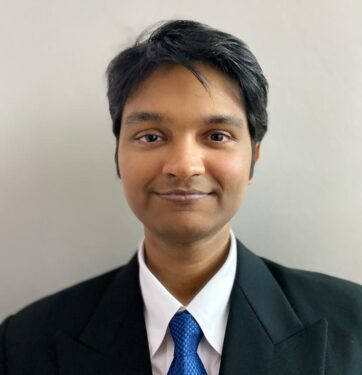 They go through cases where large amounts of funds are needed – for instance, imminent surgeries for children or glasses for an entire group of youngsters with poor eyesight – and prioritise them accordingly. 
The online campaigns "tend to be alright", according to Anil, depending on how pressing the needs are and the manner in which the particular campaign is publicised.
"If it's very urgent medical needs, something like surgery, and especially if it's like a baby and we've got a lot of pretty graphic images, a lot of these campaigns tend to raise a decent amount of money.
"If it's not, it may not be as attractive to our general donor base."
This, however, makes it a challenge to fundraise for the more "unsexy" campaigns – for instance, seeking funds for educational needs or welfare support and where there are no pictures that can be published. 
"If there are no pictures to really show how pressing the needs may be, it may be even more difficult like if you're a single parent struggling or does not know how to raise their children," he explained.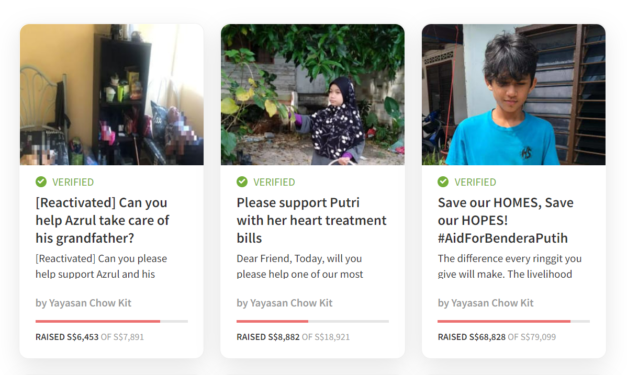 It's a similar gamble in terms of how much traction, acknowledgment or attention YCK's online campaigns get, which makes online crowdfunding somewhat of a double-edged sword.
"If… enough people share them, then it starts spreading that way, but it has to be consistent."
Donor fatigue
Sometimes, Anil added, donor fatigue takes place, where donors might get "fed up" if they keep seeing the same kind of campaign being put out.
"The same kind of single parent story or healthcare case, or maybe it's (the same story of) children with cancer or heart conditions… so, (even) trying to spice things up might be an issue."
YCK is also pessimistic about getting Government support as the latter's involvement in YCK's operations or work has been "next to nothing" and "barely existent."
"There's not much (support) that we tend to see from Governmental entities since we are a non-governmental organisation (NGO) anyway, but (it could also be) because we serve a lot of stateless children, and even those who are Malaysian, a lot of them might be refugees, stateless or have documentation issues.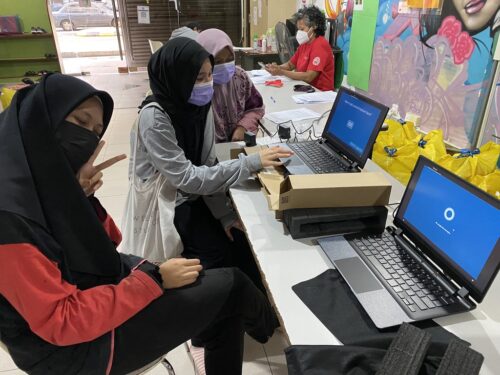 "Hence, why the Government might not want to get involved or why we do not necessarily get a lot of Government aid," said Anil, referring to the Government's soft-criticised stance against providing long-term and meaningful assistance to refugees and stateless folks in Malaysia.
Nevertheless, on rare occasions the Government does provide support – in the form of training, talks or seminars – YCK takes what they can get but remains realistic about what they can expect from Putrajaya all the same. 
As the country returns to normalcy with mass gatherings and physical events, YCK is trying to "go harder and heavier" on the fundraising front by repeating the success of its previous running events and in-person programmes. 
Even so, the cycle of non-sustainable funding will continue unless YCK goes for the most fruitful of approaches, as history has shown.
"The most important thing is trying to eventually find something that's sustainable," Anil agreed. 
"So, we're trying to get people to have trust in what we do, to become recurring donors where they can (and) donate on a monthly basis a particular amount, rather than just once in a while or whenever it is – that would be a lot more empowering to our cause." – Oct 1, 2022
Main photo credit: Yayasan Chow Kit
Those who wish to donate to Yayasan Chow Kit or know more about their various campaigns can check out their fundraising page or contact +60 12-227 3686