MUAFAKAT Nasional (MN) president Tan Sri Annuar Musa's decision to join PAS will strengthen Perikatan Nasional's (PN) standing in Kelantan in the forthcoming state polls, said a Bersatu leader.
Speaking to Utusan Malaysia, Bersatu Kelantan president Datuk Kamarudin Md Nor said Annuar's previous experience as a minister as well as his vast experience in politics will be an advantage for PN in its upcoming clash with Pakatan Harapan (PH) and Barisan Nasional (BN).
"Congratulations! I am confident that PAS will benefit greatly from [Annuar's] inclusion in PAS alongside with that of his loyal followers and supporters," Kamarudin told the Malay daily when contacted.
"It cannot be denied that Annuar has many friends and supporters in UMNO especially in Kelantan. Many UMNO Kelantan leaders have benefitted from when Annuar was a minister."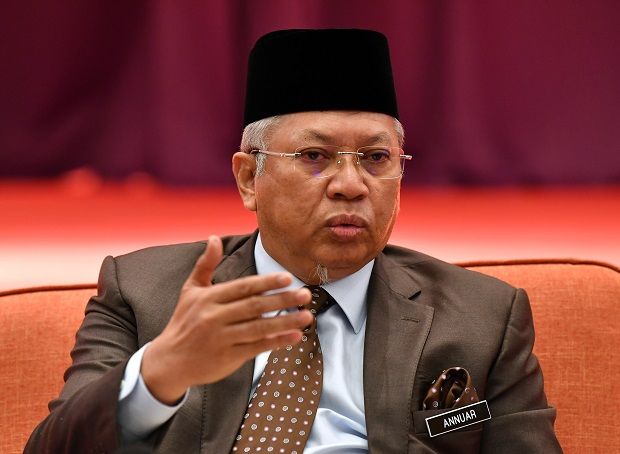 Kamarudin further expressed confidence that many friends who are indebted to Annuar will support the actions of the former UMNO Ketereh division chief whether openly or behind the scenes.
"Annuar has been with a party for so long, and his decision to join PAS is in line with the party's fight for the people's agenda," he remarked.
It was previously reported that the former UMNO secretary-general had submitted an application to join long-time rival.
Annuar said his membership application form to join the party was sent a few months ago and has not yet been approved by PAS.
He further claimed that over 1,000 individuals had applied to join the PN component party, and that they are only now waiting for a decision from the PAS leadership.
Annuar reportedly said he decided to apply to be a PAS member after deeply examining the country's political scenario and the situation within UMNO, believing that PAS would be the right choice for him to continue efforts to unify the Malay-Muslim community. – May 22, 2023
Main pic credit: Sinar Harian