DEWAN Rakyat speaker Tan Sri Azhar Azizan Harun said Yang di-Pertuan Agong Sultan Abdullah Shah did not speak to him about the dissolution of Parliament when he sent off the latter at the airport yesterday (Oct 9), putting a possible lid on intense speculation that Parliament would be dissolved today to make way for early polls.
Azhar said he was only at the Royal Air Force Base in Sungai Besi to wish the King safe travels before the latter jets off to London to meet newly-installed British monarch King Charles III and grace the launch of the regenerated Battersea power station.
"I will usually accompany the Agong to the airport if His Majesty is going abroad – unless I am in the dewan," he noted, according to Malay daily Berita Harian.
Azhar added that Parliament's lower house, to date, has not been informed about any upcoming dissolution of Parliament.
As such, tomorrow's proceedings in the Dewan Rakyat, which will see the recently-tabled Budget 2023 debated among others, will proceed as scheduled.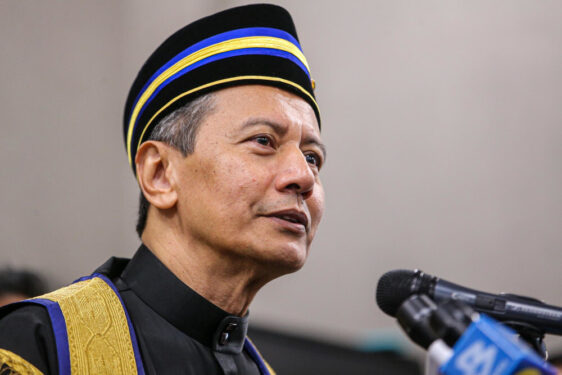 "Yes, (the meeting) will carry on as normal, unless I have been informed (otherwise).
"As of now, there is no notification (about Parliament being dissolved). I do not know about this," he reportedly said, adding that such a prerogative falls under the purview of the prime minister and the Yang di-Pertuan Agong.
The rumour mill has been in overdrive in the last 24 hours after it was revealed that Prime Minister Datuk Seri Ismail Sabri Yaakob had a second audience with Sultan Abdullah yesterday, just days after the duo met on Thursday (Oct 6) for a pre-Cabinet-cum-Budget 2023 briefing.
Just minutes before that first briefing, Ismail told reporters that he would present the proposed date for the dissolution of Parliament during the audience "if possible" as there were a number of Cabinet matters to discuss that took priority.
Consent to dissolve Parliament
Then it was reported that Ismail purportedly sought an audience with the King yesterday to get his consent for the dissolution of Parliament, with the News Straits Times (NST) speculating that Parliament could be dissolved as early as today.
It was also expected that Ismail would make an announcement on the matter after tonight's special meeting of the UMNO Supreme Council.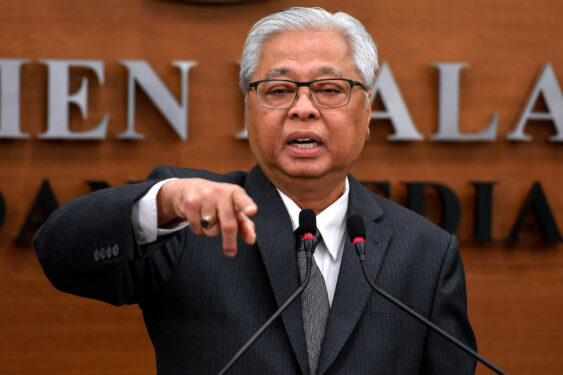 After all, the UMNO vice-president has been under intense pressure from party president Datuk Seri Ahmad Zahid Hamidi to dissolve Parliament and hold snap polls this year, a call which Ismail has snubbed to date (general elections are only due before September 2023).
Adding to the rumour mill were cryptic social media posts by politicians from both sides of the divide yesterday.
For instance, UMNO Supreme Council member Datuk Mohd Puad Zarkashi spoke of a "new moon" over Putrajaya, while DAP's Ong Kian Ming pondered about whether he was spending his last night as Bangi MP.
To top it all off, news portal The Vibes today said the presence of Azhar at the airport last night to see off the Agong "could be the clearest indication yet" that Parliament would be dissolved today.
Azhar's remarks today, however, may indicate that the status quo will remain for now, so those on the edge of their seats watching the latest developments of Malaysia's long-drawn political drama that kicked off after the Sheraton Move of 2020 can take a breather.  – Oct 10, 2022
Main photo credit: Istana Negara