Letter to editor
AFTER attending the 18th East Asia Summit held in Jakarta, Prime Minister (PM) Datuk Seri Anwar Ibrahim finally returns to give his version of the story.
When I read the news, it confirmed some of my suspicions. It appears now that the decision was solely the just-retired attorney-general (AG) Tan Sri Idrus Harun's wish to see through it that Deputy Prime Minister (DPM) Datuk Seri Zahid Hamidi be given a discharge not amounting to acquittal (DNAA).
In all fairness, Anwar said the AG had decided to proceed with the DNAA based on the letter of representation from Zahid's lawyers.
I wonder how lawyers could argue their case unless they had similarly viewed the letter which Idrus' successor Datuk Ahmad Terrirudin Mohd Salleh would have access to.
It is now obvious why the announcement came at the most unholy hours when Pakatan Harapan (PH) is facing two by-elections in Johor today (Sept 9).
Anwar has revealed that this was because the earliest date that the court could set was on Sept 5 and the following day (Sept 6) being Idrus' last day in office.
Given a choice, Anwar would not have picked Sept 5 if he had wanted Idrus to discharge Zahid. It goes to show that he did not interfere with Idrus' decision.
Therefore, to blame Anwar for interfering into the AG's decision is something that no longer holds water.
A new spin?
As an observation, I can only wonder if there will be a new spin. Well, I hope not! As for Idrus, life should just go on. Many of us were surprised that Anwar had retained him as AG for the past nine months.
Rumours had it that Idrus wanted to continue on for another six months but this was apparently not granted. Obviously, when someone's wishes are not granted, he would leave the office in a "solemn" mood.
Even this was spun into something to hit out at Anwar to give the impression of a cynical plot behind Zahid's DNAA.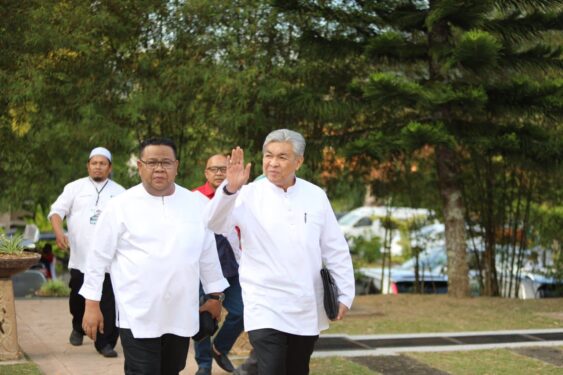 We should not forget that Idrus and his brother Art Harun (former Dewan Rakyat speaker Tan Sri Azhar Azizan Harun) were appointed by former premier Tan Sri Muhyiddin Yassin at the earliest opportunity after the Sheraton Move.
Idrus replaced Tan Sri Tommy Thomas while Art took over the Dewan Speaker's seat from Tan Sri Mohamad Ariff Md Yusof. Do not forget that it was Perikatan Nasional (PN) that sought to nail Tommy.
The question on my mind now is since Anwar has clarified and given his side of the story, would Idrus seize the opportunity to turn around and deny even meeting Anwar? Or that this DNAA was his decision after all?
We shall see because anything is possible in Malaysia. Then, it would be Anwar's words against Idrus' words. And the naysayers will continue their narrative that Anwar is a "pathological liar".
Anwar's anti-corruption policy will surely turn his nemesis Tun Dr Mahathir Mohamad against him. The latter is now aligned with others who seek to topple the Madani government so that Anwar would not pursue his anti-corruption drive.
It is the intention of my letter to pre-empt everyone what could be the new twist. At least we are all aware that one word of denial from Idrus the next moment could jeopardise Anwar's credibility again. Let's pray that Idrus would go into retirement gracefully.
Understanding his struggles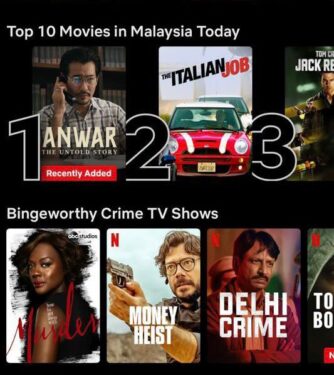 A friend of mine, Brian (his first name) wrote the following to me after I suggested that he watched Anwar: The Untold Story if he wanted to connect the unfinished jigsaw puzzle from past and the present:
"This movie will give a glimpse of his upbringing and the type of person he is (if this version is all true), and I can see him as our Nelson Mandela. He had struggled through his prison time and long wait until being made PMX because he upheld his principles unlike his evil boss."
The movie produced by Zunar is currently available on Netflix and has for the past two weeks remained No. 1 in the paid channel's "Top 10 Movies in Malaysia Today".
After watching it, we will be able to understand what Anwar wants to achieve to leave behind a good legacy for all future generation of Malaysians. After all, what else can the 76-year-old ask for in the remaining years of his life? – Sept 9, 2023
Stephen Ng
Kuala Lumpur
The views expressed are solely of the author and do not necessarily reflect those of Focus Malaysia.
Main pic credit: Datuk Seri Anwar Ibrahim's Facebook