THE majority of Malaysians are of the opinion that the recently announced policy to ban the sale of cigarettes and tobacco products – including vape – to people born after 2005 will not work.
Responding to a survey by the Retail and Trade Brand Advocacy Malaysia Chapter (RTBA Malaysia), a non-governmental organisation (NGO) that safeguards businesses from criminal conduct, 85% of those polled said the ban will instead create a black market for cigarettes and vape.
Respondents also expressed concerns that the ban would be difficult to enforce, and will ultimately impact legal and local businesses in Malaysia.
"While RTBA Malaysia understands the Health Ministry's (MOH) motive, the proposed ban on cigarettes and vape for the next generation is 100% theory and 0% evidence," claimed RTBA Malaysia managing director Datuk Fazli Nordin. "Banning is not a solution."
Exemplifying vape products containing nicotine which are currently prohibited from being sold in the market, Fazli pointed out that there is indeed consumer demand for vape products containing nicotine.
"The Government must take a pragmatic approach. This proposal will cause more negative consequences as the black market for cigarettes and vape will boom," he noted.
"Worst still is the tobacco black market, where Malaysia has the highest level of illegal cigarettes in the world, driven by the huge price gap between legal and illegal products."
As contents of these black market products more often than not do not comply with the Government's standards and regulations, Fazli is concerned that such move may very well push legal and local businesses off the edge.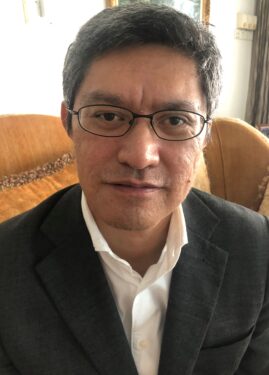 "Vape entrepreneurs, in particular, will be seriously affected. They have long advocated for the regulations of vape products in Malaysia. Instead, legal business are now faced with the risk of having to completely close down as the black market will then dominate the market," he lamented.
"There is also the issue of enforcement. Such policy will be very challenging to enforce, and there will be a lot of complexity to businesses."
As such, Fazli contended that the Government must thoroughly review the repercussions of any new policies before the implementation by conducting  proper studies.
Otherwise, this can lead to inconsistent enforcement and severely impact the local business community.
The survey, which was open to the public for close to a week, saw close to 1,200 Malaysians sharing their views on the ban on cigarettes and vape which is proposed to be implemented starting next year. This move is similar to New Zealand's plan to phase out smoking starting 2027.
"Although the Malaysian Government was inspired by New Zealand's move, a stark difference is that New Zealand is not imposing a ban on vape products. Instead, the country promotes vape as a less harmful alternative, and encourages New Zealanders to make the switch from traditional cigarettes," revealed Fazli.
"Multiple scientific studies have found vape to be a less harmful alternative to smoking traditional cigarettes. The Cochrane Review in a 2021 report concluded that vape can help people quit smoking and may be more effective than existing nicotine-replacement therapies."
In Malaysia, a recent study revealed that by encouraging smokers to switch to vape as a less harmful alternative, the country is able to reduce its smoking population to four million by 2025. Further, the report estimated that vape will help the country to reduce its healthcare spending on treating smoking-related diseases by RM1.3 bil in 2025 alone.
"Instead of implementing an outright ban, MOH should consider reviewing these reports. We must remain open-minded and consider such solutions if our goal truly is to really reduce smoking prevalence in the country," added Fazli. – Feb 12, 2022