A NEW study has revealed that many of Malaysia's most visited e-commerce websites have significant error-ridden checkouts, frustrating customers and costing businesses revenue.  
Following its review of the top 100 e-commerce websites in Malaysia, Irish-American financial services and software company Stripe said checkouts on these sites are "riddled with mistakes" and "fall far short of the standards shoppers expect".
With economic growth in the Asia Pacific (APAC) region projected to decelerate to 4.2% this year, Stripe said optimising the checkout experience will allow businesses to make more money for less effort – a simple, efficient way of boosting sales during the economic downturn.   
This will also tally with the findings of Stripe's study, detailed in a report titled The State of Checkouts in 2022, which found that online shoppers expect the checkout process to be fast; and they leave when it is not. 
In Malaysia, more than half (53%) surveyed by Stripe said they would abandon a purchase if the checkout process took three minutes. This means businesses are losing about half of all online customers who intend to make a purchase. 
"Additionally, only 10% of customers always complete their online purchases, implying the majority (around 90%) do not make a purchase," Stripe said in a statement.
"However, 99% of e-commerce sites in APAC make five or more basic errors that slow the checkout process and are missed opportunities."
In Malaysia: 
58% do not display security logos on their checkout page, jeopardising customer trust;

69% do not follow up with customers who had abandoned their carts;

94% do not recommend higher-end versions of a product or service through upselling;

44% do not recommend related products or services through cross-selling; and

34% of websites allow customers to attempt to pay with an expired card, increasing the likelihood of payment errors.
Not optimised for mobile 
On average, over 70% of Malaysian customers surveyed by Stripe use their mobile phones to shop for products online more than they use their desktops or laptops. 
Customers are also shopping through social media, with 92% of survey respondents saying they use platforms such as Facebook, Instagram and YouTube to make purchases, signaling an urgent need for businesses to improve their mobile checkout experiences.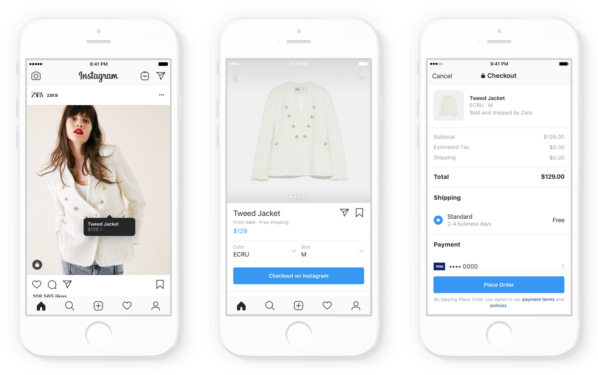 "(But) while 98% of APAC businesses surveyed adapted their checkout flow to a smaller screen, the majority did not support wallets, a mobile-friendly payment method that allows customers to store payment information, such as debit or credit cards, on their phones," said Stripe.
Top mobile optimisation errors in APAC include:  
Not supporting Apple Pay or Google Pay (89%);

Not providing the ability to save payment information for future purchases (66%); and

Failing to surface a numeric keypad to help enter card information (26%).
Offering the right local payment options can help increase revenue, according to Stripe; an overwhelming 99% of Malaysian customers said it was important for a website to provide common payment methods.  
With Buy-Now-Pay-Later (BNPL) methods, like Grab's PayLater, becoming increasingly popular, 74% of Malaysian customers said they would be more likely to complete a purchase if a BNPL option was available. However, only 40% of e-commerce sites in APAC offer them.  
Poor practices for subscriptions  
Subscription businesses are on the rise, with Stripe's findings revealing that, on average, consumers in APAC pay for two active subscriptions. 
To win subscribers, Stripe said merchants could do better:  
57% of subscription sites did not offer a free trial, which would allow users to try before they buy; and

79% of APAC customers have had a negative experience with subscriptions – with the top reason being that it takes too many steps to cancel a subscription.  
"In light of economic uncertainty, businesses that are ignoring their checkout experiences are subjecting themselves to unnecessary revenue loss," said Stripe's APAC and Japan head Paul Harapin.
"There are easy fixes to these issues, especially with using technology like Stripe Checkout, which addresses these common errors seamlessly, ensuring no money is left on the table because of an abandoned cart." – Oct 27, 2022