SO THE Kuching High Court has fixed Aug 15 for case management of a lawsuit brought by Datuk Seri Sulaiman Abdul Rahman Abdul Taib against his stepmother Toh Puan Raghad Kurdi Taib.
Sulaiman, 55, is the third son of Sarawak Yang di-Pertua Negeri Tun Abdul Taib Mahmud's four children from his previous marriage to the late Datuk Patinggi Laila Taib.
The former Federal deputy tourism minister and group managing director of Cahya Mata Sarawak Bhd is seeking an injunction against Raghad in connection with the transfer of shares in a private company to her. An investment bank was named as the second defendant.
Interestingly, Sarawak Report highlighted that yesterday (June 19) court listing confirmed that Sulaiman's fellow plaintiff is his older brother, Datuk Seri Mahmud Abu Bekir Taib, indicating that children of the ailing Sarawak governor "are united in their hostility towards attempts by their stepmother to secure as much as possible, presumably while their father's signature is still regarded as legally viable".
Taib who reigned as Sarawak chief minister on Feb 12, 2014 after heading Sarawak for 33 years had re-married on Dec 18, 2010 at the age of 74 to Syrian-born Ragad (now 43) in a private ceremony following the death of his first wife Laila on April 29, 2009.
Below are four other renowned family feud involving wealthy Malaysian families:
Grandma-grandchildren feud: Late JJ's mum gets RM1b of her son's RM2.1b's assets
The Kuala Lumpur High Court had on Aug 13, 2021 granted a declaration to the mother of the late Rompin MP Tan Sri Jamaluddin Jarjis that three million shares worth RM1.044 bil in Rantai Wawasan Sdn Bhd are part of her son's estate and that she is entitled as a beneficiary to the estate.
However, judge Mohd Firuz Jaffril, denied two other claims by Aminah Abdullah, now 89, involving shares worth RM313 mil in Alpine Motion Sdn Bhd and Ivory Insights Sdn Bhd which he held but did not form part of Jamaluddin's estate.
In her suit, Aminah had said that if her grandchildren failed to transfer the companies' shares, a court official should be authorised to execute the task in favour of the estate's joint administrators.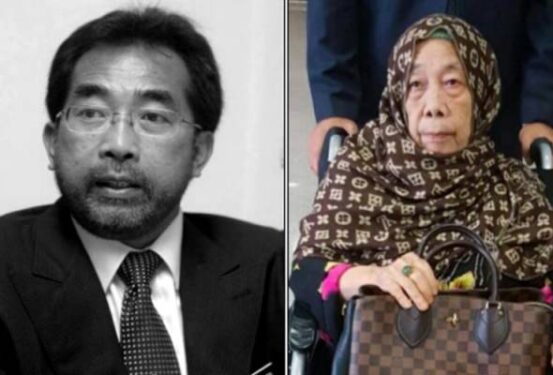 Previously a businessman, Jamaluddin was elected as Rompin MP in 1990 and remained as the elected representative until his death in a helicopter crash in April 2015.
Recall that disgraced former premier Datuk Seri Najib Abdul Razak had on Sept 1, 2018 came to the defence of the former science, technology and innovation minister as well as the ambassador to the US following revelation of the latter's considerable wealth.
As Najib explained in a Facebook post, Jamaluddin's wealth initially came from EPE Power Corp Bhd which he purchased in 1986 and later listed on the Kuala Lumpur Stock Exchange. This allowed Jamaluddin to invest in other projects that added to his income/wealth.
Sapura patriarch sues sons to regain his shares, assets
Sapura Group founder Tan Sri Shamsuddin Kadir had in late February 2012 filed a suit at the Shah Alam High Court demanding his two sons – Tan Sri Shahril Shamsuddin and Datuk Shahriman Shamsuddin – to return shares and properties worth over RM450 mil.
Although court documents did not state the reason/s behind the action of the integrated oil & gas outfit's patriarch, both Shahril and Shahriman were running the group after their father retired the previous year.
Corporate executives and politicians with close ties to the family said the relationship between the father and sons grew distant after Shamsuddin's wife died in 2004. Shamsuddin who was then 80, re-married in 2008 to an Iranian woman Mariam Parineh Nariman who is 36 years his junior but his relationship with his sons became more strained, according to several senior politicians and businessmen with close ties to the family.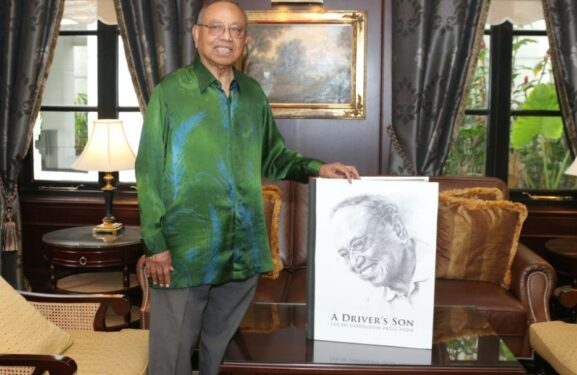 According to the statement of claim filed in the Shah Alam High Court, Shamsuddin had "gratuitously and without consideration" transferred the block of shares in Sapura Holdings and a total of 23 parcels of property to Brothers Capital, the private investment holding company controlled equally by the Sapura brothers between 2007 and 2010.
While Shahril is credited with Sapura's push into the big league by venturing into the O&G and defence-related industries, Shamsuddin is widely regarded as the poster boy of the New Economic Policy (NEP) that began in the early 1970s.
A personal friend of former premier Tun Dr Mahathir Mohamad, Shamsuddin set up the Sapura group in 1975 and was the driving force behind the group's transformation into a major player in the local telecommunications sector.
No end to Genting inheritance saga, family feuds
The Genting gaming empire has seen numerous legal suits among family members ever since the demise of its founder, the late Tan Sri Lim Goh Tong on Oct 23, 2007.
The latest in its inheritance saga came about with two of his grandchildren disputing the will of their late mother Lim Siew Kim who is Goh Tong's youngest daughter.
Siew Kim who is the third child of the renowned gaming mogul passed away aged 73 on July 14 last year after battling ovarian cancer, leaving behind assets estimated to be worth RM1.6 bil.
In a suit brought against the executors of Siew Kim's estate, plaintiffs Chan Tshiao Li and Kimberly Chan, have alleged fraud in the execution of their mother's will and are challenging its validity.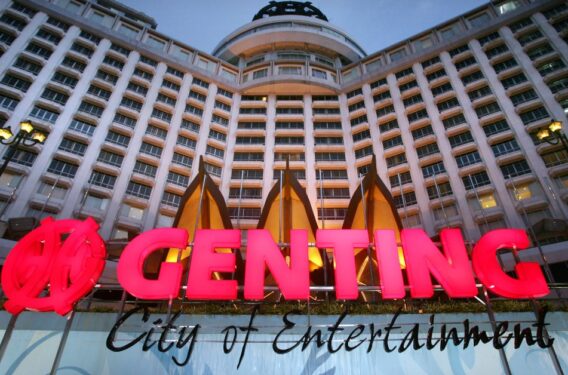 Under the disputed will, a large portion of Siew Kim's assets was bequeathed to Dikim Foundation which she founded in 1983 together with husband the late Dick Chan Teik Huat (co-founder of accounting firm Kassim Chan & Co) to provide education scholarships and aid to those in need.
Interestingly, potentially the largest chunk of Siew Kim's estate – a whopping RM2.06 bil – is still being contested in court. Reports from 2017 show that Siew Kim had filed a suit against her brother Tan Sri Lim Kok Thay who is chairman and CEO of Genting Bhd for shares in Genting Bhd.
Elsewhere, there were also legal disputes emanating from children of Goh Tong's eldest son Lim Tee Keong who died a bankrupt in April 2014.
This came about when Goh Tong's wife Puan Sri Lee Kim Hua passed away in 2017 and her power of attorney (PA) was passed on to her to surviving sons Kok Thay and Chee Wah. Made irrevocable, the PA applies worldwide, giving the two siblings wide-ranging powers over her assets.
However, Tee Keong's children – Joey, Benjamin and Marie Lim – disputed the PA, claiming that it was created to gain custody over their father's family trust. Benjamin has taken the dispute to court, claiming that the PA was made two years after his late grandmother suffered a stroke.
That aside, Joey and Benjamin had earlier contested their father's will as they were to be "excluded from any entitlement to his inheritance".
Son files suit to confirm late Samy Vellu's mental health
Interestingly, the son of former MIC president and works minister Tun S. Samy Vellu had on Dec 9, 2019 filed an originating summons in the Kuala Lumpur High Court against his father to determine if the latter is mentally sane and able to manage his personal affairs.
Citing court documents filed on Dec 2 that year, The Edge reported that Datuk Seri S. Vell Paari had named his then 82-year-old father as the sole defendant in the application and had wanted the court to hold an inquiry under Section 52 of the Mental Health Act 2001 to determine if Samy Vellu is a mentally disordered person.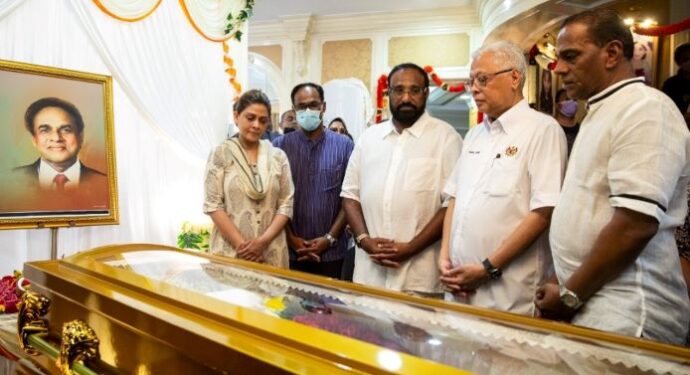 For the record, Samy Vellu who was the former Sungai Siput MP died at his home in Jalan Ipoh, Kuala Lumpur at the age of 86 on Sept 15 last year.
The Edge also reported Vell Paari as claiming that his father had not able to access funds from his own bank accounts as the bankers were aware of his condition and had purportedly refused to follow given instructions, prompting the suit.
Vell Paari who was formerly MIC secretary-general also reportedly said he and his father were involved in a separate legal dispute at the High Court in Ipoh filed by Samy Vellu's former mistress identified only as Meeriam.
Elsewhere, Vell Paari was also reported to be seeking the court's permission for Dr Prem Kumar Chandrasekaran, a consultant neuropsychiatrist and head of Neurobehavioural Medicine at the Penang Adventist Hospital – or other mental health experts – to examine Samy Vellu's mental capability for a medical report.
The son also reportedly wants to know how many properties Samy Vellu owns.
Should Samy Vellu be confirmed to be mentally incapable, Vell Paari asked that the court appoint him to a committee to manage his father's affairs together with lawyer Datuk C. Vijaya Kumar or anyone else the court sees fit. He also asked to be made a litigant to represent his father. – June 21, 2023