SELANGOR ruler Sultan Sharafuddin Idris Shah has lashed out at certain politicians who have hurled abusive and rude words during political campaigning leading up to the six state elections on Aug 12.
According to Sultan Sharafuddin, this happened when political figures dragged the royal institution into their speeches.
"Their rude attitude has gone beyond the boundaries and personal values of Muslims and Malays that are always preserved," the Selangor ruler said in a speech after swearing in 10 state executive council (EXCO) members at Istana Alam Shah, Klang today (Aug 21).
"Remember, it should not be because we assume we are popular enough among the rakyat that we can belittle anyone who does not agree with our political views.
"And they are willing to even come to Selangor and hurl insults that are above the limit. Where did the common courtesy go? It is not our culture, especially the Malays, to insult anyone, let alone in public."
Sultan Sharafuddin additionally stated that manners should be maintained especially when one is a guest in someone's state or house.
Although Sultan Sharafuddin didn't mention any names during his speech, there is only one 'political figure' who had allegedly dragged the royal institution into his speeches.
Prior to the campaigning period for the six state elections, Kedah Menteri Besar (MB) Datuk Seri Muhammad Sanusi Md Nor had allegedly insulted Sultan Sharafuddin over the ruler's choice of Selangor Menteri Besar.
In a speech that went viral on social media on July 12, the Perikatan Nasional (PN) election director had allegedly belittled the appointment of Datuk Seri Amirudin Shari as Selangor MB back in 2018 by comparing the Kedah sultan and his Selangor counterpart whom he alleged had chosen a cokia (northern slang for low quality) MB.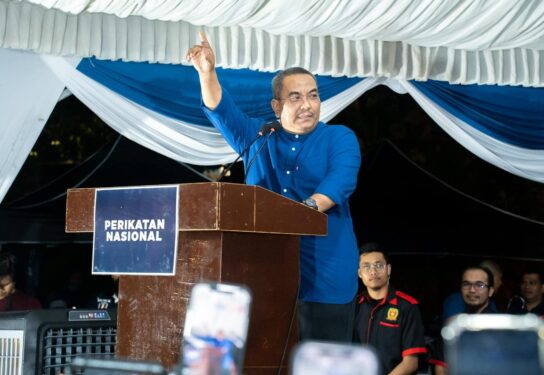 As a result, the Jeneri state assemblyman was detained on July 18 by a team of more than 20 police officers at his hotel in the Federal capital at 3am and was later charged with two counts of sedition against Sultan Sharafuddin at the Sessions Court in Selayang to which he pleaded not guilty to making a statement alleged to be seditious.
Both charges are framed under Section 4(1)(a) of the Sedition Act 1948 and punishable under Section 4(1) of the same law which provides a maximum fine of up to RM5,000 or imprisonment for up to three years or both if convicted.
At the same time, Sultan Sharafuddin has also reminded newly-elected state assemblymen to focus on helping the people rather than politicking.
"Enough with politicking, the rakyat are tired. I am also tired of hearing about it. It is time for the state representatives to wake up and think about the future of this state, country and our descendants. Make Selangor great again like it used to be not so long ago," decreed the Selangor ruler. – Aug 21, 2023
Main pic credit: Agenda Daily