SUNSURIA Bhd has signed a Memorandum of Understanding (MoU) with the Nanjing University of Chinese Medicine (NJUCM) to work on the development, promotion, and marketing of Traditional Chinese Medicine (TCM).
The MoU will see the two parties working together on three primary areas, with the first on the agenda being the joint development of a China-Malaysia Chinese Medicine Centre.
This initiative is an effort of international cooperation spearheaded by the National Administration of Traditional Medicine of China.
Secondly, the centre will clinically train practitioners of traditional Chinese medicine. It will also conduct clinical research and promote diagnosis and treatment plans for key diseases which fall under the purview of this branch of medicine in Malaysia.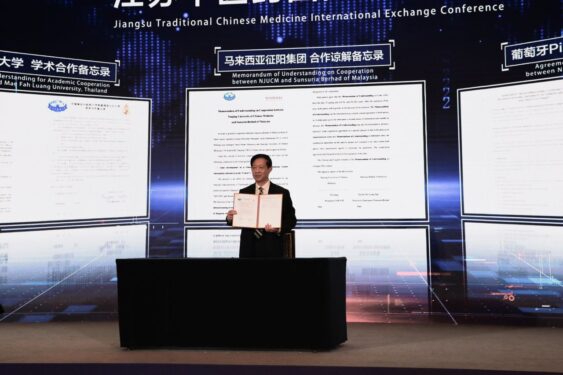 The MoU also sees the establishment of a TCM Service Export Hub. The hub is an initiative of NJUCM, authorised by the Ministry of Commerce of China and supported by the National Administration of Traditional Chinese Medicine.
Sunsuria's role as the overseas partner will be to facilitate trade for traditional Chinese medicine and services to Southeast Asia.
Meanwhile, on home ground, Sunsuria will provide resources to support education and training in the country.
This effort will include setting up venues for teaching and clinical practice as well as financial and personnel support towards the operations and activities of the China-Malaysia Chinese Medicine Centre.
For its part, NJUCM will support the development of clinical expertise, lead practitioners, and provide practical guidance for the clinical training of students.
Sunsuria's foray into the area of Chinese traditional medicine with this MoU is aligned with and will complement its existing business in healthcare and education. This joint initiative will propel the company's activities in these areas into the global arena. – March 8, 2023