THE call made by the Deputy Inspector-General of Police (IGP) Datuk Seri Ayob Khan Mudin Pitchay to apply the Security Offences (Special Measures) Act 2012 (SOSMA) to crack down on syndicate-related criminal activities must be given the fullest support by the Malaysian government, law enforcement agencies and the public.
In echoing Ayob Khan's view that the current cigarette and liquor smuggling laws were less effective in curbing the activity, former Sarawak Police Commissioner Datuk Dr Yusoff Nook pointed to the fact that Malaysia has one of the highest illegal cigarettes prevalence in the world.
"This is where six out of 10 cigarettes sold in the country are not taxed and do not conform to any law or regulations," lamented the ex-crime fighter.
"Sadly, this is not a new problem. For nearly a decade, Malaysia has been losing a significant amount of money in uncollected taxes to this economic crime which is currently upwards of RM5 bil a year."
Yusoff further shared his personal experience whereby individuals have been arrested multiple times for smuggling but were able to walk free and continue to carry out their criminal activities. "Clearly, we need laws that have more teeth to take a big bite out of the criminal syndicates, especially their leaders and masterminds," he stressed.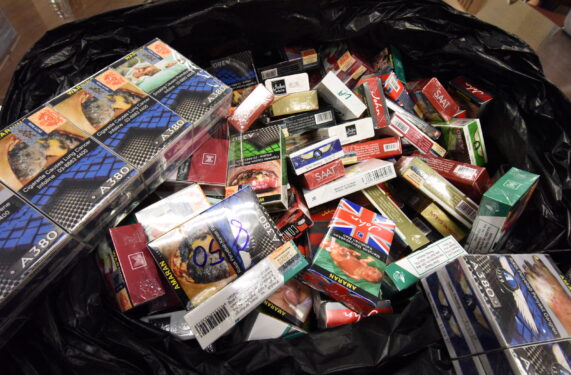 Bring in POCA and AMLA
In addition to SOSMA, Yusoff also recommends the use of the Prevention of Crime Act 1959 (POCA) and Anti-Money Laundering and Anti-Terrorism Financing Prevention Unit (AMLA) against the kingpins of these criminal syndicates.
POCA provides the power to the police to arrest and hold a person for up to 60 days without charge or trial which he believes is ideal legislation to be used against kingpins of illegal cigarettes.
Meanwhile, AMLA grants law enforcement agencies and the public prosecutor broad investigative powers, including the ability to freeze and seize properties involved or suspected in money laundering or terrorism financing offences as well as the ability of the court to forfeit properties derived from the proceeds of serious crimes.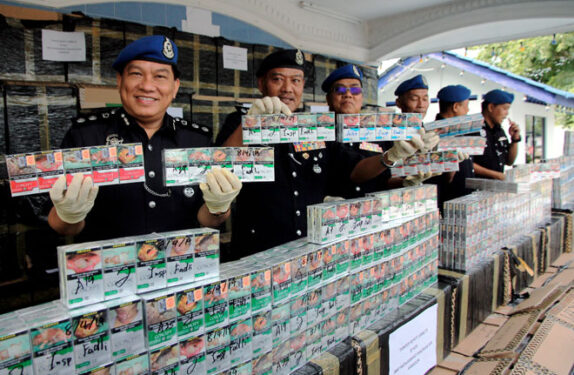 "As part of the law enforcement community, it is very disheartening for me to see dedicated officers of our law enforcement agencies risking their lives and limbs to conduct raids and making arrests and then see these perpetrators walking away scot-free," regretted Yusoff.
"Aside from dismantling criminal syndicates from the top down, more robust and pro-active laws can also bolster morale across law enforcement officers, enhance integrity and better protect our men and women against reprisals."
At the end of the day, a key factor driving the trafficking of contraband products is due to the demand factor.
"Smokers are drawn to illegal cigarettes because it is much cheaper compared to legal products. The margins are just too lucrative for criminal syndicates to ignore. It is important for the government to explore policies to address the demand of cheap illegal cigarettes," justified Yusoff.
"If we can find a way to cut off the supply and address the demand factor, the illegal cigarettes issue will become a thing of the past." – Oct 2, 2023