A recent survey by enterprise automation software company UiPath has revealed that 91% of organisations in the Asia Pacific and Japan (APJ) do not have enterprise-wide robotic process automation (RPA) deployment in place, despite recognising the importance and benefits of having RPA.
The survey – polling 350 organisations with 1,000 or more employees in nine countries across the APJ; Australia, China, Indonesia, India, Japan, Malaysia, Singapore, South Korea and Thailand – examined the level of automation maturity for groups in APJ and how enterprises can scale automation to achieve business growth and outcomes. 
Fundamentally, 86% of the organisations polled agree that automation will be a critical requirement for business excellence, customer experience, and competitive success within the next three years. 
The IDC APJ Automation Survey 2022, conducted between February and March 2022, also revealed that 62% of the organisations in the APJ will scale up their initiatives or achieve an enterprise-wide RPA deployment.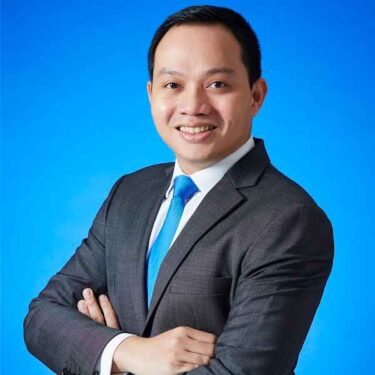 "APJ business leaders are increasingly acknowledging the pivotal role of automation in resolving their pain points and accelerating growth across the region, against the backdrop of an intensifying competitive climate and turbulent macroeconomic environment," said IDC Financial Insights associate vice-president Michael Araneta.
He added that while improving operational efficiencies and enriching customer experience have been top of mind for leveraging automation, many organisations also believe that automation is a pathway towards meeting environmental, social and governance (ESG) and sustainability goals – a game changer for corporate trustworthiness.
"However, despite securing these unprecedented benefits, most organisations have been slow in taking the leap into implementing an enterprise-wide automation programme due to myriad yet addressable challenges, including finding automation skills and talent, identifying the right automation software and ensuring robust security and governance." 
The new survey also found that automation has become an important accelerator as enterprises look to achieve exponential growth. 
Acceleration of investments in automation 
Between 2020 and 2021, automation spending continued to accelerate as 67% of the APJ organisations have increased spending. The top three business priorities for implementing automation are improving operational efficiencies (63%), streamlining processes (56%) as well as digitising processes and workflows (48%). 
Moving forward, automation will play a larger role for APJ enterprises by driving new revenue streams, deepening existing relationships with customers and achieving operational efficiencies.  
At a regional level, automation is becoming a discussion at the C-suite level, with about one in three (32%) APJ respondents acknowledging that their chief information and technology officers are leading the automation drive towards enterprise-wide adoption.  
"Additionally, with the growing significance of ESG and sustainability, there is a massive upsurge expected in APJ organisations to garner automation investments for related use cases," Araneta noted. 
"Over 30% of the APJ organisations will automate ESG and sustainability use cases next, an increase from 13% in 2022."
Paradigm shift to Intelligent Process Automation 
Today, over 90% of organisations in Australia, Singapore, Japan, South Korea and China underscore their shifting focus toward Intelligent Process Automation (IPA). 
Given that the IPA market in APJ is estimated to grow to USD5.5 bil in 2025, this highlights the necessity and potential to go beyond RPA to achieve comprehensive end-to-end process automation at scale.
In the next 3 years, 59% of the APJ organisations will use IPA in over 20% of the total deployments, Araneta forecasted.
Lack of skilled talent hampers enterprise-wide automation scaling
However, the talent crunch has become a significant business challenge as many APJ organisations point to the shortage of automation skills and talent (59%) as the top challenge they face in scaling automation. 
As a result, 53% said that the availability of skilled automation talent and strong implementation partners' support is key when selecting automation solutions, while 50% said they look out for end-to-end enterprise-grade solutions with modern and modular architecture.  
"Organisations across APJ clearly recognize the need to make enterprise-wide automation a reality to realise productivity gains, cost-savings and enhanced customer experience among many other benefits," said UiPath Asia Pacific and Japan vice-president (customer strategy and solutions lead) Scott Hunter.
"However, the reality remains that the majority of them are facing challenges to scale automation across all aspects of the business," he said. 
To level up their automation initiatives, Hunter said organisations must elevate their automation mindset by leveraging a holistic strategy with executive buy-in, coupled with a robust employee upskilling and training program to automate at scale in the APJ region. – Sept 17, 2022
Main photo credit: The Manufacturer