A RECENT digital survey found that over the course of the COVID-19 pandemic 82% of mothers have turned to social media during their free time, with 38% of mothers scrolling through their phones for more than six hours a day. 
Nuren Group, a motherhood community and e-commerce platform announced the findings of the survey which was conducted by its e-commerce portal, Motherhood.com.my, showcasing intel and statistics on the online consumption patterns of millennial mothers post-pandemic.  
The digital survey conducted between January and March, surveyed over 2,000 Malaysian mothers across the nation with the aim of further understanding the changes in mothers' consumption patterns and behaviours on the internet and social media.  
According to the survey, in their hours of online content consumption, 59% of mothers search for healthcare advice and another 62% look for parental tips, with Facebook, Instagram and YouTube among the platforms of choice.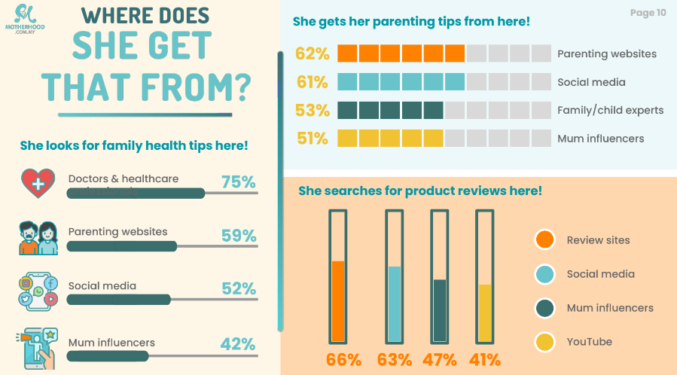 "The implementation of COVID-19 lockdowns from 2020 to early 2022 resulted in many families and mothers becoming more health-conscious and wellness focused for themselves and their loved ones," Nuren Group founder and CEO Petrina Goh remarked. 
"Since everyone's stuck at home, mothers further depended upon social media and the internet to access information on health as well as everything parental- and babycare-related.  
"This survey hopes to shed further light on these changes and empower other mothers and brands with the information to connect and grow together." 
The survey further noted that there is an increasing appetite for and trust on social media from mothers to gain information, guidance and advice for all things related to health and their children. 
"This means that trust and confidence gaps are closing as the practice becomes more normalised," Goh observed. 
"As a brand that is committed to empowering mothers and the segment in total, we are looking forward to continuing driving conversations around this topic to unearth more information and insights." 
Motherhood.com.my is one of the digital platforms under Nuren Group that provides informative guidance and entertaining content for mothers-to-be, parents and mothers.  
Through their motto "mothers always know what is best", the platform aims to be a leading voice that understands mothers and champions their journey of motherhood by also providing a community for the women who are known as mothers. – July 26, 2022