MUDA deputy president Amira Aisya Abdul Aziz has expressed her concern over the recent raid of the 11 Swatch shops last week related to the brand's "Pride Collection" featuring watches with rainbow colours.
Taking to Twitter, the Puteri Wangsa assemblyperson raised concern about the "ambiguity" of what was considered "harmful", and called for Home Minister Datuk Seri Saifuddin Nasution Ismail to explain the government's stand on the matter.
"My biggest concern about this is the ambiguity of what's considered harmful. This is a slippery slope," she tweeted last night.
"Are we going to start raiding all shops that sell anything with rainbow or pride painted on it, including small businesses?
"We are sending a message that it's not safe for brands and companies to operate in Malaysia. The minister has to explain the government's stand on this matter and where do we draw the line."
Amira further attached an image of a notice allegedly served by the Home Ministry to a Swatch branch in Mid Valley Megamall, stating that the 22 watches were seized contained "elements of LGBT".
The notice also stated that the watches had violated the Printing Presses and Publications Act of 1984.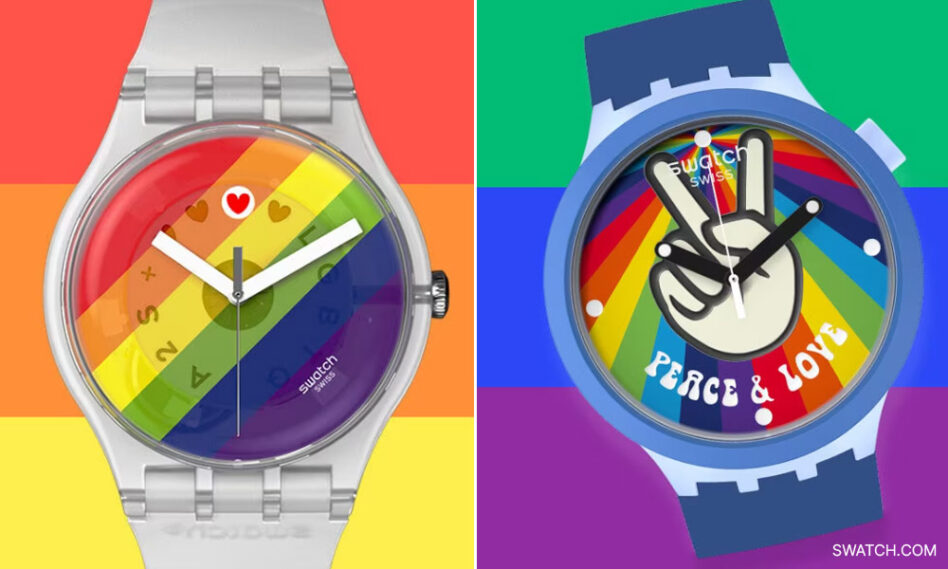 Amira raised concern that the law was open to abuse, citing Section 7(1) of the Act, which gives the Home Minister "absolute discretion" to prohibit the production, sale, circulation, distribution or possession of any media that is likely to be prejudicial to public order or alarm public opinion.
"If it is the government's position that all pride products are to be banned in Malaysia, table it in Dewan Rakyat and debate it accordingly," she remarked.
"Stop using ambiguous laws at your whims and fancy. Make the stance clear. We cannot cherry pick what we allow and what we don't allow according to when it suits us."
Last week, The Edge business weekly reported that the raids were conducted on May 13-14 at Swatch outlets in shopping malls, including Pavilion KL, One Utama, Sunway Pyramid, Mid Valley Megamall, Suria Sabah and others.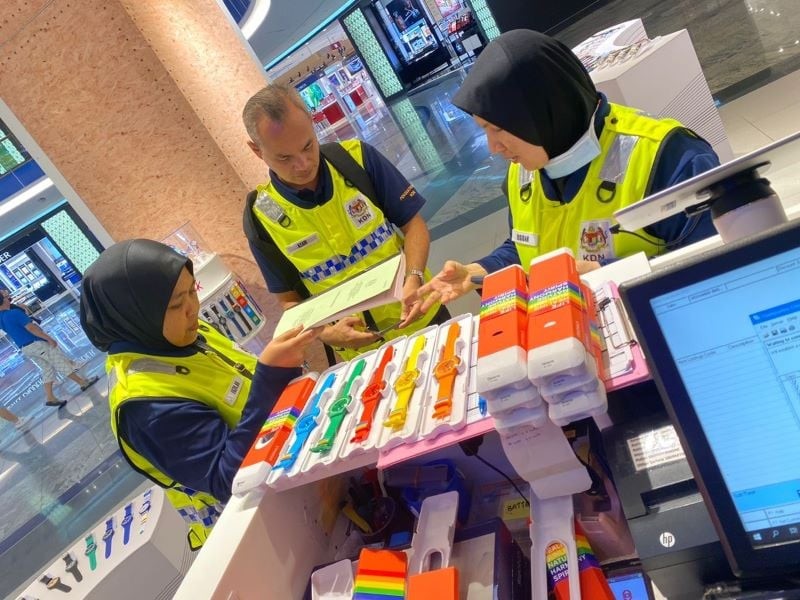 Five shops at malls in Alor Setar, Kuala Terengganu, Kota Bharu, Johor Bahru, and Kuching were let off with warnings.
The raid reportedly came after netizens linked the collection to British rock band Coldplay's support for the lesbian, gay, bisexual and transgender (LGBT) community.
The band is scheduled to hold its first concert in Malaysia in November, but a PAS leader has called for the show to be cancelled for promoting "hedonism and deviant cultures".
Responding to the matter, Swatch Group CEO Nick Hayek Jr said the company had been renowned for celebrating people of all walks of life through their "colourful and fun" watches.
"We strongly contest that our collection of watches using rainbow colours and having a message of peace and love could be harmful for whomever. This is nothing political," he was reported as saying.
The Edge also reported that Swatch was appealing to the Home Ministry to return the seized watches. – May 24, 2023
Main pic credit: Malay Mail