EVERYONE deserves a second chance where there is genuine contrition and New York-based stand-up comedian Jocelyn Chia is no different.
It is never too late to apologise and express remorse. People make blunders and perhaps, Jocelyn had not realised the mega fall-out when too much liberty is taken with freedom of speech till it is abused.
Perhaps Jocelyn was not aware that her family name and members would be dragged down too by default besides Singapore and the schools and university she attended.
The women's wing of MCA does not believe that you were raised with deep-seethed hatred of Malaysia, devoid of empathy and care for humanity and to demean departed souls or missing persons in whatever circumstances.
We would believe that your immediate family members too are hurt – lost for words never foresaw this level of antics from you. Any reasonable person would have empathised with the families of the MH370 victims.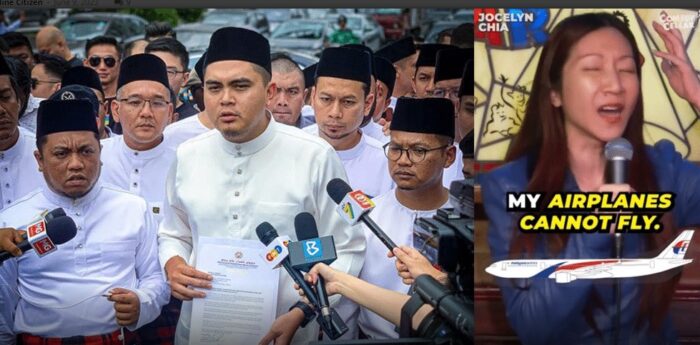 Following the backlash against your expletives and proverbial spitting, there are reports that your social media accounts have been disabled. This does indicate that you are in one way or other affected by the outcry from both Malaysia and Singapore.
Retorting with defiance is not wise nor nice as your contents were certainly not a 'joke' but instead, insensitive, crass and repugnant.
Wanita MCA would want to believe and hope that you do still carry some iota of conscience and values.
There is still time to rebuild your life anew. A simple yet sincere apology, messages of condolences and prayers for the MH370 passengers, crew who perished and their surviving next-of-kin can contribute towards the healing process.
Even Singapore whose citizenship you left behind has taken the initiative via its High Commissioner Vanu Gopala Menon to apologise "for (your) hurtful remarks".
Meanwhile, Singapore Foreign Minister Vivian Balakrishan has tweeted "we are sorry for the offence and hurt caused to all Malaysians" in a reply to Muar MP Syed Saddiq Syed Abdul Rahman.
There are also reports of Singapore citizens lodging police reports in the city state, criticising you on social media besides complaining to the comedy club – Comedy Cellar – which hosted your skit.
Any right-thinking person will have difficulties accepting the harsh and offensive language and contents of your sarcasm. – June 10, 2023
Wong You Fong is the Wanita MCA chairman.
The views expressed are solely of the author and do not necessarily reflect those of Focus Malaysia.