WITH right-wing Malay movements calling for vernacular schools to be abolished, an academic urged the Government to table a White Paper on why national schools are losing its shine among non-Malays.
"First of all, stop all these talks about abolishing this and that. Get to the root of the problem by tabling a White Paper on why national schools are losing popularity among non-Malays in general.
"And please make sure the experts probing the matter come from all communities. Don't let it be dominated by the Malays alone and don't bring in foreigners as they won't understand what the issue is all about," HELP University Faculty of Business, Economic and Accounting/Institute of Crime and Criminology senior lecturer R Paneir Selvam told FocusM.
In Dec 2019, several Malay non-governmental organisations (NGO) filed a suit in court, seeking a court declaration that the existence of vernacular schools goes against the provisions in the Federal Constitution as Article 152(1) defines Malay as the national language.
During the hearing, their lawyer Mohamed Haniff Khatri argued that students from vernacular schools lacked proficiency in Bahasa Melayu, which affects their chances of gaining employment in the public and private sectors.
"And the establishment of the vernacular schools runs contrary to Article 5(1) of the Federal Constitution, where no person shall be deprived of his life or personal liberty save in accordance with law," Haniff was reported saying.
Upping the ante, Parti Pribumi Bersatu Malaysia (Bersatu) youth information chief Mohd Ashraf Mustaqim Badrul Munir said that vernacular schools must be abolished in phases.
He added that migrant workers speak better Bahasa Melayu than students who attend such schools.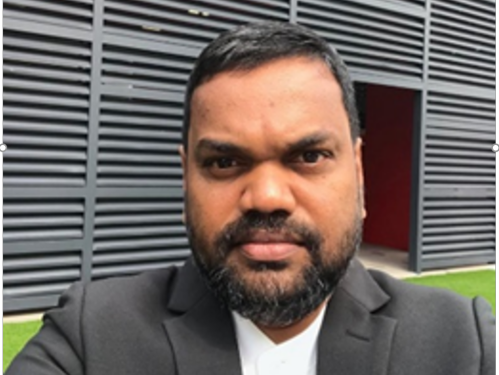 Touching on the matter, Paneir Selvam said that it was common knowledge that vernacular schools are gaining popularity even among the Malay community.
"I deal a lot on education issues and youth matters. When I was in Sauk, Perak, there was a Malay family who insisted to send their child to a Chinese vernacular school despite it being located further away than a national school.
"Back in the 1950s and 1960s, national schools were the top choice among parents but things have changed in the last few decades. Why is this happening? Can we find out why national schools are losing appeal even among the Malays?
"In fact, after Pakatan Harapan took over Putrajaya, then-prime minister Tun Dr Mahathir Mohamad wanted to take up the Education Ministry portfolio too as he realised there was a problem in the national schools and he wanted to fix it," he added.
Halfwit politicians playing up incendiary issues
On politicians targeting vernacular schools, the academic lashed out at them for making a scapegoat out of the schooling system just divert attention from pressing issues at hand.
"First of all, the existence of vernacular schools is protected by the Federal Constitution. Do our politicians know the supreme law of the land?
"In the future, I think we must make it requirement for lawmakers to know the Federal Constitution before contesting for an election," he stressed.
Paneir Selvam mentioned that with the Government unable to pursue amendments to Syariah Courts (Criminal Jurisdiction) Act 1965 (Act 355) as it was too complicated, the don opined that self-serving politicians were playing up the vernacular school issue to garner Malay support.
However, he added, the strategy was backfiring as the younger generation are getting increasingly frustrated by the race and religion rhetoric, which was providing no solution to real issues at hand such as the slugging economy and rising food prices.
"The problem stems from our leaders' mindset, where they think of themselves as masters and we are their servants. In a robust democracy, politicians listen to the people, not the other way around.
"That's why it's very important for the electorate to pressure political leaders to heed their voice. If they don't, these leaders should get voted out," Paneir Selvam concluded. – Dec 4, 2021
Photo credit: Mole.my