TAIWAN Expo, widely regarded as the most important business exchange platform between Taiwan and Malaysia, will be returning to the Kuala Lumpur Convention and Exhibition Centre (KLCC) for the first time since the COVID-19 outbreak.
The exhibition, organised by the Bureau of Foreign Trade and Taiwan External Trade Development Council (TAITRA), was officially announced in a launching ceremony today (July 5), and is scheduled to run from August 24–26, 2023.
160 of Taiwan's best companies have been selected to participate in Taiwan Expo 2023 to showcase their innovative and high-quality products with the aim of creating more mutually-beneficial cooperation between Malaysia and Taiwan.
This year marks the seventh consecutive year that the Taiwan Expo is held in Malaysia, and the expo had won the support of 20 leading Malaysian industry organisations including the National Chamber of Commerce and Industry of Malaysia (NCCIM), Federation of Malaysian Manufacturers (FMM), SME Malaysia, and the Taiwan Chamber of Commerce & Industry in Malaysia (TWCHAM).
During the launching ceremony, NCCIM president Tan Sri Soh Thian Lai affirmed his admiration for the innovative capabilities of Taiwanese companies, and expressed his belief that Taiwan Expo will continue to serve as an important platform to enhance competitiveness between companies from both shores and deepen the industrial link between Malaysia and Taiwan.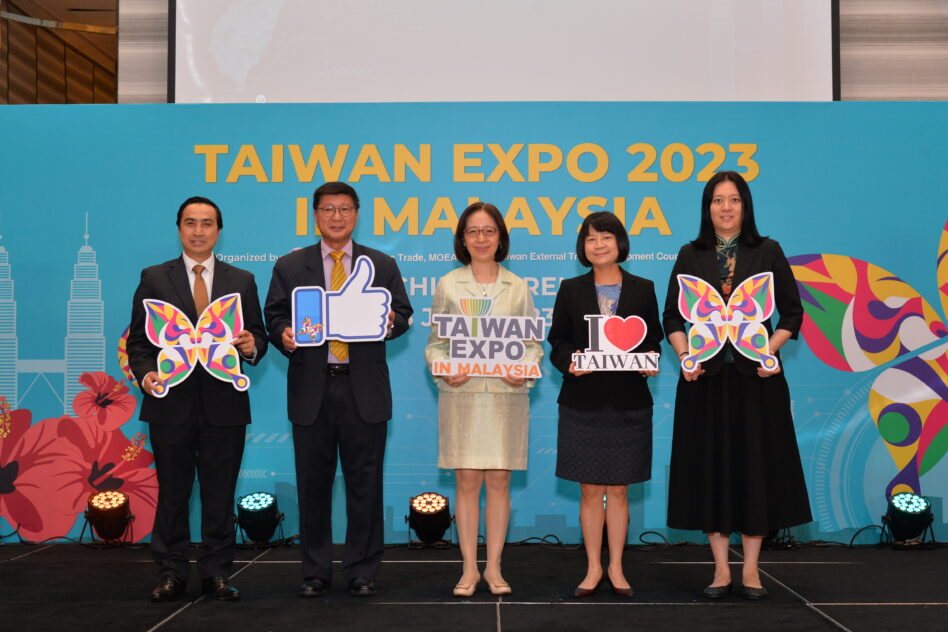 Advancing trade relations through 5 main themes
160 leading Taiwan manufacturers will be gathered at Taiwan Expo 2023 in Malaysia and will showcase their products and services in 220 booths across five main themes: Industry 4.0, Smart Medical, Halal, Circular Economy, and Intelligent Lifestyle.
Visitors will not only get the chance to try the products for themselves and participate in forums and talks but engage in one-to-one business matching meetings with company representatives.
Today's launch served to preview some of the highlighted products in this year's Taiwan Expo, including BenQ Dialysis's Qflux Dialyzer, Dyaco's SOLE 3-in-1 HIIT Trainer/Stepper, Yztek's e+Autoff safety gas stove, as well as halal food products such as Forever Sweet Sugar's winter melon tea brick and Pao Chung's range of delectable sauces.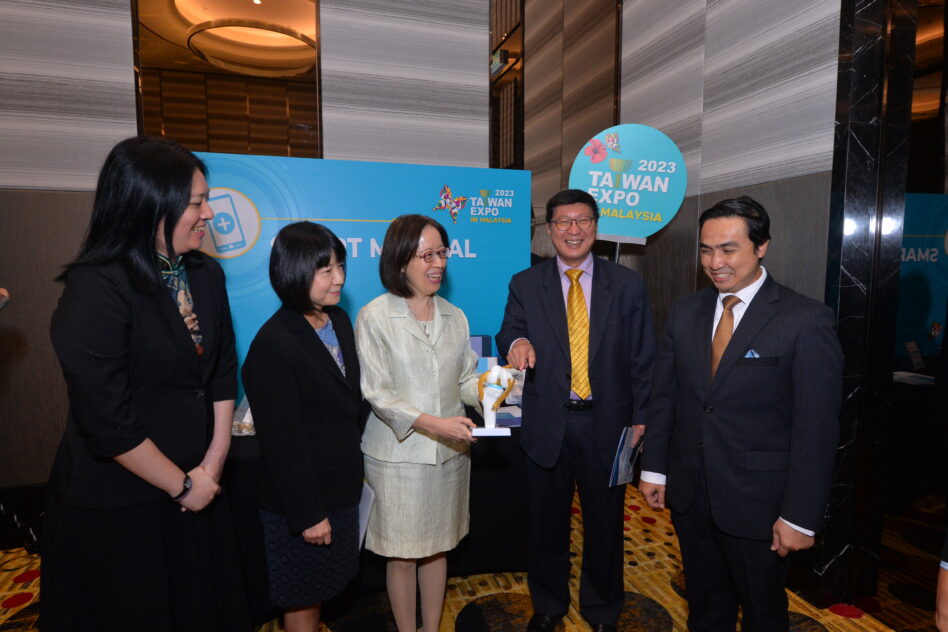 According to TAITRA deputy executive director Tiffany Chen, Taiwan Expo had featured 987 exhibitors over the past six years, welcomed 144, 494 online and offline trade visitors, and successfully generated some US$0.37 bil in potential business opportunities between Malaysia and Taiwan.
Faced with the rapidness in which the COVID-19 pandemic was shaping the global industrial supply chain, Taiwanese companies were able to quickly adapt to the changing times as they embraced AI, big data, cloud services, and other innovative applications and systems.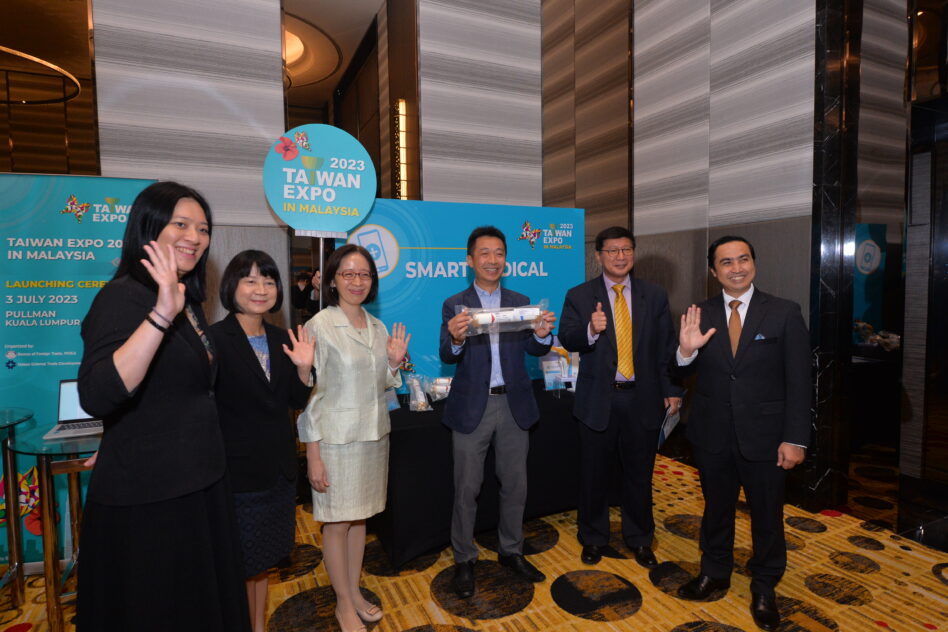 The experiences of their Taiwanese counterparts are something that could help Malaysia as the latter pushes for its own Industry 4.0 revolution, advancement in smart healthcare solutions, and net zero-carbon emissions.
Meanwhile, Taipei Economic & Cultural Office in Malaysia representative Phoebe Yeh also highlighted the booming trade between Malaysia and Taiwan.
In 2022, bilateral trade between Malaysia and Taiwan hit a historical high of US$36.6 bil, up a whopping 36.2% from 2021.
Taiwan-based Wistron Corporation was even recognised as the single largest foreign investor in Selangor in 2019 and 2021.
Taiwan Expo is expected to further enhance economic ties, trade and investment relations between Malaysia and Taiwan, and spark greater degrees of cooperation in the future.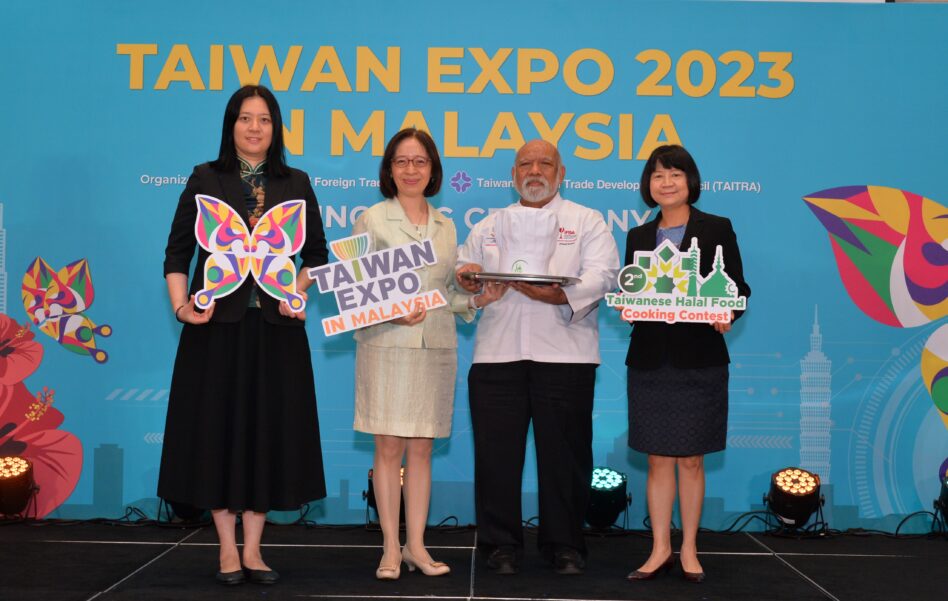 Two universities vying for halal culinary dominance
In addition to the exhibition booths, Taiwan Expo has also arranged a series of activities including an energetic Zumba Fest, cultural performances, as well as hosting the second Taiwanese Halal Food Cooking Contest.
Malaysia celebrity chef Johari Edrus (Chef Jo), who served as the judge in last year's Taiwanese Halal Food Cooking Contest, attended the launching ceremony.
Praising the amazing range of Taiwan's halal ingredients and how they opened the way for Muslims in Malaysia to expand their culinary sphere, Chef Jo said he expects this year's inter-school competition between Universiti Malaysia Kelantan (UMK) and Universiti Putra Malaysia (UPM) to inspire even greater creativity among the students and lead to the creation of new and tantalizing Taiwan-Malaysia fusion cuisines.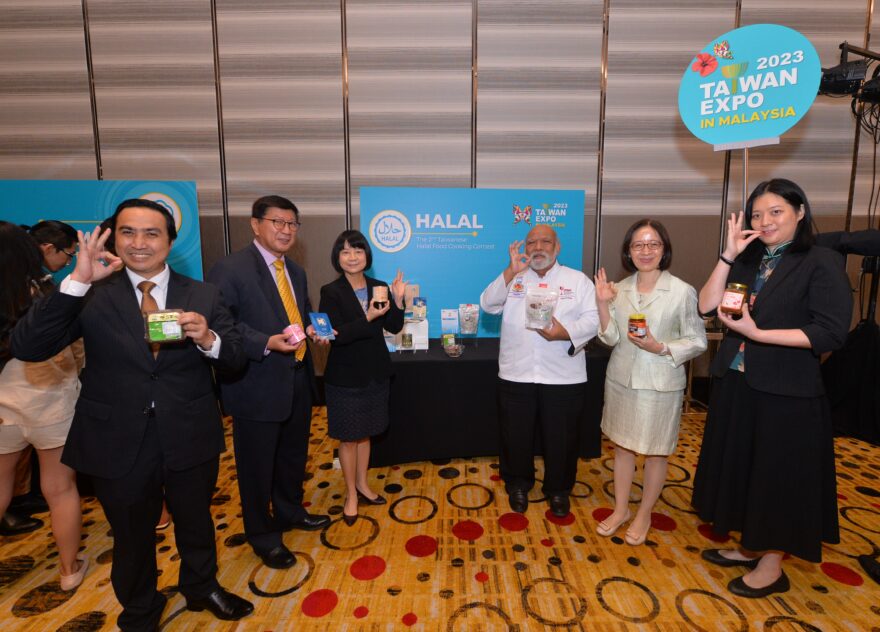 Taiwan Expo 2023 in Malaysia will be held from Aug 24 – 26 August (Thursday to Saturday) at the Kuala Lumpur Convention and Exhibition Centre (KLCC) from 10am to 6pm daily. Admission to the expo is free.
To register for scheduled events or for more information about Taiwan Expo, visit http://mys.taiwanexpoasean.com/.
Alternatively, Taiwan Expo can be found on Facebook www.facebook.com/TaiwanExpo.mys/ and Instagram https://www.instagram.com/taiwanexpo_malaysia/. – July 5, 2023