TECHNOCRAT and International Trade and Industry Minister Senator Tengku Datuk Seri Zafrul Abdul Aziz has strengthened his political prowess by being appointed as an UMNO Supreme Council member last tonight (Feb 16).
The Kota Raja UMNO division chief whose political inclination became obvious following his appointment as finance minister during the administration of eighth prime minister (PM) Tan Sri Muhyiddin Yassin took his oath in front of party president Datuk Seri hmad Zahid Hamidi and other council members at a meeting held at Menara Datuk Onn in Kuala Lumpur.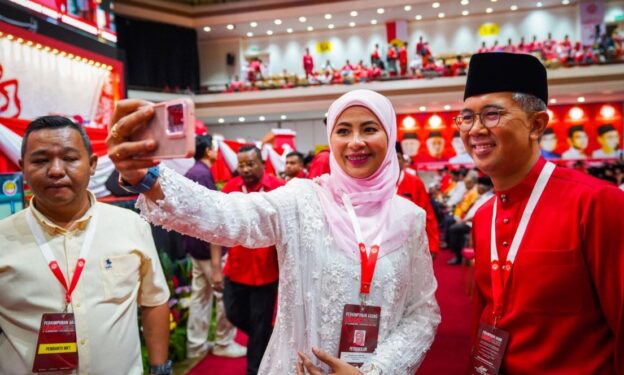 The brief swearing in ceremony was confirmed by UMNO secretary general Datuk Seri Ahmad Maslan, who tweeted "Happy serving for the sake of religion, nation and country so that Malaysians can progress & prosper through our joint efforts".
Despite boasting a formidable and 'lavish' election machinery, Tengku Zafrul's quest to make political headway during the recently concluded 15th General Election (GE15) in the Kuala Selangor parliamentary constituency was foiled by former health minister and Pakatan Harapan (PH)-Amanah incumbent Datuk Seri Dr Dzulkefly Ahmad in a four-cornered fight.
"I would like to express the highest appreciation to UMNO president-cum-Deputy Prime Minister DS Zahid and the entire party leadership for the trust given to me through this appointment," he penned on his Facebook page.
"I shall always uphold the party's fight for religion, race and country, God willing." – Feb 17, 2023