WHETHER he is getting a taste of his own medicine or otherwise, twice former premier Tun Dr Mahathir Mohamad has lamented that numerous court charges in recent times are directed at the opposition personnel almost exclusively.
On the contrary, Dr Mahathir whose premiership spanned 22 years (first stint) and 22 months (second stint) observed that the "charges are withdrawn when the person involved is from the government or in the government".
"As far as we can make out, the people being questioned by the police are all from the opposition parties," he penned in his latest Facebook post "Those from government supporters breaking the rule against talking of the prohibited 3R (race, religion and royalty) seem to be free from police interrogation."
To illustrate his point, the chief advocate of Proklamasi Melayu noted that while highlighting problems faced by the Malays invites police interrogation, "talking about the demands for the three races to be designated as the indigenous people of Malaysia do not attract police interrogation".
"Talking about multi-racialism is as racial as talking about one race," regretted the 98-year-old statesman. "There is obvious discrimination here. And there are many other examples. While religion may not be talked about, the government itself is introducing the study of 40 hadiths to the school. That is about religion."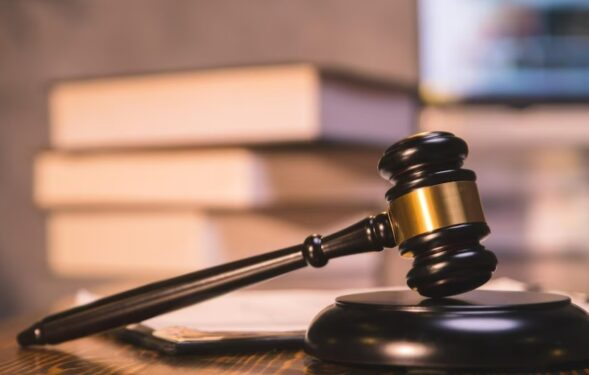 Although he agreed that "a crime is a crime" and it is for the judge to determine whether the accused is guilty or innocent based on the evidence presented, Dr Mahathir is well-aware that judges are appointed by the government – probably an administration legacy from time immemorial in this country.
"They (judges) may want to be free. But the public worries about the freedom of the judges," Dr Mahathir pointed out.
"But it is not just the judge. In Malaysia, the AGC (Attorney-General's Chambers) exercise a lot of power. It has the authority to send the case to the courts or it may decide not to. Effectively the AG can make a judgement on the case. The judge will not hear the case."
Delving on the recent DNAA (discharge not amounting to acquittal) accorded to Deputy Prime Minister Datuk Seri Ahmad Zahid Hamidi from 47 corruption charges in his Yayasan Akalbudi case, the world's oldest premier (during his tenure) argued:
"In a recent case, the AG decided not only not to send the case to the court but he actually proved that there is prima facie evidence that there is a case for the defendant to answer. And the judge agreed," contended Dr Mahathir.
"Then suddenly, the AG decided not to continue with the case. The judge has no choice but to discharge the accused. However, the judge decided not to acquit the accused. So, the decision by the judge is discharge without acquittal. This means that the accused may be guilty. But he is free."
Added Dr Mahathir who has recently fostered political ties with the opposition Perikatan Nasional (PN) coalition: "This is unique. Perhaps there has been no such case anywhere in the world. The Malaysian judiciary has established a world record. Malaysians should be proud. Or shouldn't they?" – Sept 27, 2023