THE recent controversy surrounding Malaysian Anti-Corruption Commissioner (MACC) Chief Commissioner Tan Sri Azam Baki must be looked upon on the larger scale of things and not the individual per se.  
The MACC, which was formed under the MACC Act 2009, was not only to replace the previous Anti-Corruption Agency (ACA) but was established as an independent, transparent and professional body to effectively manage Malaysia's fight against corruption.  
Azam was appointed in March 2020 as MACC chief commissioner soon after Tan Sri Muhyiddin Yassin was appointed as the country's eighth Prime Minister.  
According to Muhyiddin, Azam's appointment was carried out by a committee led by the current Chief Secretary to the Government who had proposed his name.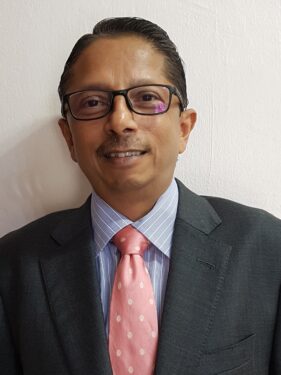 It is likely that at that point in time when the committee had shortlisted Azam as the right person to helm MACC, all material facts surrounding him have checked out.  
Hence, even though there is now a controversy surrounding the purchase of shares by him (or his brother as claimed) it should not matter as the committee would have scrutinised the transactions back then.  
In any case, this is not the time to embark on a witch hunt or a trial by media on Azam or MACC as it would be counterproductive.  
The authorities, including the Securities Commission (SC), have expressed their interest in investigating the matter while the Parliament too, via the Parliamentary Select Committee (PSC), has summoned him to appear next Wednesday (Jan 19).  
Therefore, it is time to move on and focus on the bigger agenda. 
Focus on corruption, not individual 
MACC efforts against corruption are judged by how Transparency International (TI) ranks Malaysia, both in score and position.  
As TI is expected to release the latest 2021 Corruption Perception Index on Jan 22, it would not come as a surprise if Malaysia's score and rank will further deteriorate given the handling of corruption-related issues in the country over the past year. 
Back in 2021, Malaysia scored 51 points and is ranked 57th in the world. 
All Malaysians must play their part in fighting this dreaded disease that has crept into our society and derailed our potential economic output capacity.  
We must take the initiative to support MACC and its efforts to make Malaysia a better place for all of us.  
Failure is not an option. If MACC fails, we all fail.  
After all, it was under the 7th Prime Minister (Tun Dr Mahathir Mohamad) when Malaysia launched the National Anti-Corruption Plan 2019-2023. 
The objective of this plan is for Malaysia to be known for integrity and not corruption in the eyes of the world.  
The plan's motto is "Living Correctly, not Corruptly" so let's live up to that expectation. – Jan 14, 2022 
Pankaj Kumar is the managing director of Datametrics Research and Information Centre Sdn Bhd (DARE), a Malaysian-based data gathering, strategic analysis and advocacy platform for businesses and industries in key sectors of the Malaysian economy. 
The views expressed are solely of the author and do not necessarily reflect those of Focus Malaysia.