Letter to Editor
THE Malaysian Trades Union Congress (MTUC) is fast descending into a farce.
The impact of it will be felt by the workers of the country where an already disadvantaged workforce will be further undermined through a lack of proper representation.
The MTUC has through the decades – and despite whatever criticism that has been levelled against it – always functioned as a democratic institution.
Leadership tussles were fierce, partisan and at times hostile. Despite all of this, the leaders and affiliated unions always came together to represent workers' interests.
This time around, however, the MTUC leadership has broken its compact with the workers of the country by treating the organisation as its own fiefdom.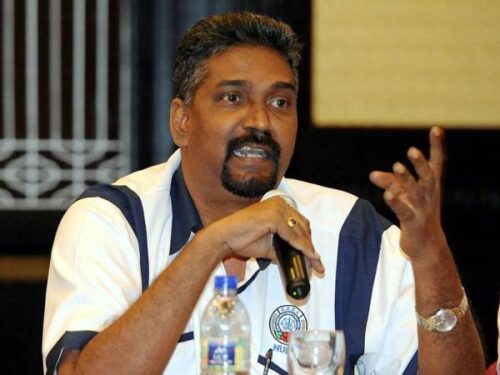 As part of the recently concluded Triennial Delegates Conference (TDC), the Prime Minister made an appearance and promised a RM4 mil allocation to MTUC and to appoint MTUC leaders as board members of government-linked companies (GLCs).
Working with the Government is fine although selling out the independence of MTUC to any government is unacceptable and a corrupt act.
The MTUC leadership is not a bona fide leadership and is seeking to mislead members of its General Council. Workers in the country will very soon be denied proper representation.
As part of the 12th Malaysian Plan (12MP), the Malaysian Government has come out to allow worker representatives at the decision-making level.
In that connection, union leaders representing that particular GLC/GOC (government-owned companies) should be placed on the board of directors and not leaders from MTUC. The Government and employers must not seek to split the union movement as has been the case for many decades now.
The results of the elections which was part of the MTUC TDC is being challenged legally by 12 affiliates. A general council meeting held on the August was fraught with irregularities. Affiliates in benefit were not allowed to participate.
The agenda of that meeting was sent out without the minutes of the previously held meeting. Minutes of the meeting were sent out to affiliates at 1am on the day of the meeting itself.
Apart from the obvious irregularities and incompetence, the total disregard of the affiliates is startling.
If the MTUC cannot abide by its own constitution, how can we possibly ask and demand for employers and the government to abide by the rule of good law?
Being able to garner a majority of votes during a General Council meeting on a matter which is unconstitutional does not make it legal or right. This is rule by mob.
Let us remember that as leaders, we have to be answerable to our members and to the larger Malaysian workforce.
We have to unite to save MTUC from total ruin. – Aug 12, 2022
J. Solomon is the general secretary of the National Union of Bank Employees (NUBE).
The views expressed are solely of the author and do not necessarily reflect those of Focus Malaysia.