THE proposal to increase fines for unparliamentary behaviour 10-fold from RM1,000 to a maximum of RM10,000 per offence is reasonable considering previous cases of MPs making inappropriate statements and behaving like "gangsters" in Parliament.
In an interview with FMT, Dewan Rakyat Speaker Tan Sri Johari Abdul said the proposed fines would not unduly burden the MPs as they received up to RM25,000 in allowances every month.
"Are they kids? No, they are not. They are all adults. Don't tell me I have to stay silent about this? They can afford it. So, the question is not about the fine. It's about them debating and behaving properly. That's it," Johari told the news portal.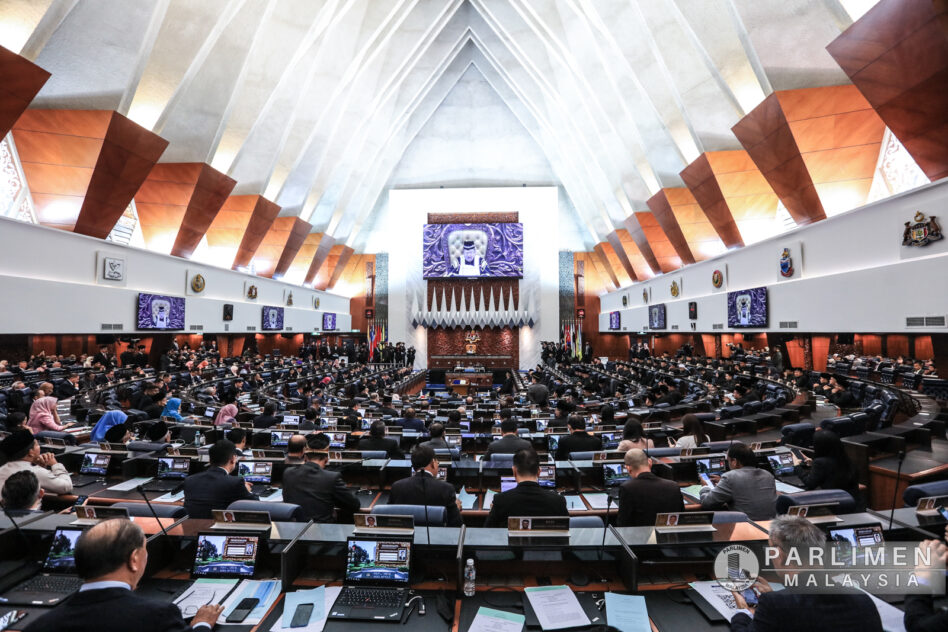 Currently, MPs who make racist, sexist or derogatory remarks in the Dewan Rakyat can be slapped with a fine of up to RM1,000, in addition to being suspended from the Parliament sittings.
The proposal to increase the fine 10-fold to punish MPs for uttering any "unparliamentary remark" or "unparliamentary action" in the Dewan Rakyat had received a mixed response from those affected.
PKR's Pasir Gudang MP Hassan Abdul Karim, for instance, disagreed with the move to increase the fines, saying MPs should not be treated like "convicts".
He also pointed out that the proposed RM10,000 fine went against the elected representatives' rights and freedom as parliamentarians who are guaranteed by the Federal Constitution.
"We should not be punished like convicts in court. We are elected by the people and referred to as 'Yang Berhormat'," Hassan was reported as saying.
DAP's Lim Lip Eng, meanwhile, opined that a suspension or ejection of an MP from a sitting of the lower house would be more effective compared to imposing a hefty fine.
The Kepong MP said the possibility of being suspended would "terrify MPs" who want to raise issues in the Dewan Rakyat regardless they are backbenchers or oppositions.
An automatic suspension, he reckoned, can ensure that MPs "watch what they say".
Further commenting on the matter, Bersatu's Machang MP Wan Ahmad Fayhsal Wan Ahmad Kamal said the Dewan Rakyat must define clearly what would constitute an "uncouth remark" as a definition that is too broad or vague may lead to abuse.
"Just because some of the MPs are persistent in demanding answers and refuse to obey the speaker, it does not mean their conduct is unparliamentary," he remarked.
Addressing these concerns, Johari clarified that those charged with violating Parliament's rules would first be referred to the bipartisan Parliamentary Rights and Privileges Committee, where they would have an opportunity to defend themselves.
"The fines range from RM1,000 to RM10,000. It's not an automatic RM10,000," he pointed out.
Johari first mentioned the idea in a speech at the "Parliament Lecture Series 3.0: Rebuilding the Nation Through Reforms" in the Parliament building on Aug 18.
He said that the Houses of Parliament (Privileges and Powers) Act 1952 could be amended to increase the stipulated fine to punish MPs for "unparliamentary remarks" or "unparliamentary actions".
Johari also noted that MPs could also face a suspension.
In addition, he also expressed his desire for a return of the Parliamentary Services Act 1963, which was repealed in 1992 by the Barisan Nasional administration led by Tun Dr Mahathir Mohamad. – Aug 30, 2023
Main pic credit: Bernama