INCUMBENT Bentong MP Wong Tack decides to turn down DAP's offer for him to contest in the Cameron Highlands constituency but instead chooses to go head-on with the party's Ketari state assemblywoman Young Syefura Othman, hence his decision does not land well with the majority of netizens.
Unlike three-term incumbent Klang MP Charles Santiago who still behaves in a true gentleman fashion despite being dropped by DAP who favours Kota Kemuning state assemblyman V. Ganabatirau, netizens are questioning the motive of the so-called Lynas hero since 2011 of wanting to stick to Bentong when he was given an option to contest elsewhere.
"Why is Wong Tuck behaving like a 10-year-old? DAP already said that they will put him to contest the Cameron seat which is already a big gesture on the part of DAP. Has he become a bit too comfortable being an MP for Bentong?" asked Malaysiakini reader Pakatan4Life.
"By becoming an independent, he will not only split the votes, he might also end up losing his deposit. He should understand that the reason why he won in the last election was because the people voted for the party, not the individual."
"He (Wong) should follow the example of DSAI (Opposition leader Datuk Seri Anwar Ibrahim) by putting everything on the line to contest in (hot seat) Tambun," added Pakatan4Life.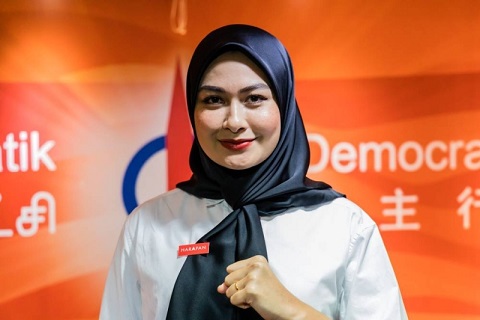 Another netizen Ferdtan opined that replacing Wong with Young Syefura is nothing personal but only to do with internal party politics.
"It is almost a forgone conclusion that former MCA president Liow Tiong Lai who is nominated again to stand for Bentong constituency will win if Wong Tack were to be the DAP candidate," cautioned Ferdtan. "Bentong has been Liow's home ground, and he had been working hard for a comeback."
The netizen further rationalised that Wong or DAP won in the 2018 national polls due to the unprecedented swing of votes for Pakatan Harapan (PH) against the Barisan Nasional (BN) coalition.
"Obviously from the DAP informal survey (as I have opined) this fact (of losing) is clear …  that DAP will lose to MCA," suggested Ferdtan.
"So what else can DAP do? As any smart tactician would do, the answer is to change strategy. That is why DAP settles for a young candidate who may have a better chance of winning than Wong Tack. Don't forget Bentong is a Malay majority seat. Like it or not, the race of candidate is another important factor in Malaysian politics."
Another Malaysiakini subscriber Knucklehead reminded Wong to follow the footsteps of Santiago who bows out "with full respect of the voters – with high regards that they will come in full force to support his successor for the good of Malaysia by putting BN away."
"Don't get personal – you are missing the woods for the trees. All you are going to do is split the votes and allow BN to win and what does that serve?" asked the netizen. – Oct 27, 2022
Main photo credit: The Mole