DESPITE a very low voter turnout for Pakatan Harapan-Barisan Nasional (PH-BN) in Selangor in the early hours, things still turned out fine for PH-BN in Selangor.
However, losing the two-majority is a stern warning sign to its caretaker menteri besar Datuk Seri Amirudin Shaari that the honeymoon is over.
Winning with a big majority is no reason to celebrate because this does not guarantee one's victory after another hereafter.
No, in politics, people and situations change. For now, the support of PH-BN in Selangor still hinges on the Anwar (Prime Minister Datuk Seri Anwar Ibrahim) factor especially amongst non-Malay voters.
Even an unknown face such as Pua Pei Ling won Bukit Lanjan constituency with a landslide majority of 41,227 against her rival Muniraa Abu Bakar.
This was despite the fact that voters were angry that her predecessor Elizabeth Wong had lost touch with the grassroots. Voters could have punished her had she contested again under the same banner.
Voters are sophisticated
The atmosphere is not yet conducive until and unless there is a formidable coalition that understands the people's concerns.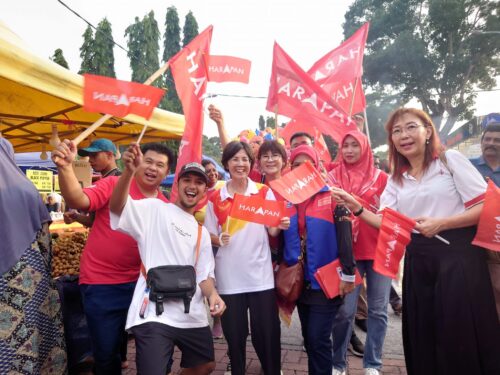 Voters are more sophisticated these days. Ceramah and meet-the-voters' sessions once every five years no longer works, especially when the elected representatives continue to operate from their ivory towers.
Complaining to these lawmakers regarding the problems on the ground is synonymous to complaining to the deaf and the dumb.
Snub us, we snub them. When an election comes, these voters will just dump them.
For this reason, we saw a number of NGOs (non-governmental organisations) gravitating towards MUDA candidate for Bandar Utama Abe Lim. Despite losing in her maiden election to a more seasoned PH candidate Jamaliah Jamaluddin, Abe understands the issues on the ground and people want her to represent their views in the state assembly.
Had she been the underdog much longer, she would have won herself a name that would ensure she won the election.
What most voters want are improvement to their public amenities and a better quality of life – not mega projects undertaken in the name of development but ended up benefitting only certain groups of people.
A good example is the plight of the Orang Asli community in Pekan which came to light when Pekan resident Mabel Lim wished Prime Minister Datuk Seri Anwar Ibrahim on his 76th birthday.
"Their needs especially in Pahang are the basic amenities such as electricity, clean water supply, roads and affordable housing," she revealed.
Although former prime minister Datuk Seri Najib Abdul Razak was the MP for Pekan since 1976 and Pahang Menteri Besar for one term (1982-1986), the Orang Asli community's living conditions have been noticed by an outsider.
The now incarcerated Najib spent millions on Bangunan TRX but would not make allocations to improve the living conditions of the Orang Asli in his constituency.
Welcome to Malaysia 2023
Lim later told FocusM that Pahang has a water tank in Kerpal, Rompin which is shared by about 10 families.
"Two lorries deliver water every day for only half the tank for an entire village, which is affected by broken pipes or low pressure," she said. "A well dug up only pumps two containers of water. They have to wait another six hours before the well is filled up again."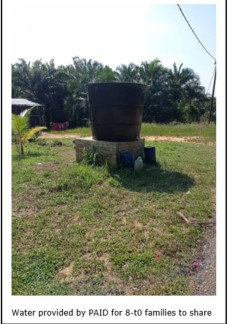 Meanwhile, a few families in Melai, Cini have to buy their own small solar panels for night light. "There is no piped water supply but they have dug up their own wells," she said.
The lack of public facilities shows the failure of the MP and state assemblyman who are supposed to be representing them.
Winning an election hands down requires a lot of hard work thereafter. It means going down to the ground, solving people's issues and improving their quality of life for the next five years.
Only then, will the same voters support them in the next general election in 2027. Any elected representative would be foolish not to heed this advice. – Aug 13, 2023