MAT Rempit (illegal street racers) gained their notoriety in the early years especially when they started to double up as road bullies or involved in road crashes.
Videos of their dangerous bike stunt performances on the road have gone viral, irking most motorists, especially those who have first-hand experiences with their 'remp-(rev)-it" in the middle of the night.
It is unlikely that the social ills of the Mat Rempit culture will resolve by itself. Instead, when these Mat Rempit's economic condition improves, they may go for modified racing cars.
Not to be taken lightly
This is because there is a continuity in the younger boys who "graduate" from their years racing their basikal lajak (modified bicycles) and now able to afford a two- and four-stroke under-bone scooters or otherwise known as Kapcai.
When they move in a group, they become emboldened to attempt road bullying and harassing any motorists on the streets.
Although this sub-culture once received the support of politicians such as Khairy Jamaluddin and Abdul Azeez Abdul Rahim who went on the premise that these young people only needed to be rehabilitated, things have not improved.
Some politicians have even tried to provide the racing tracks for them, yet incidents of these young people taking it to the streets or creating havoc has never ceased.
Solve this social ill urgently
After an online media reported another violent brawl taking place at a petrol station involving the Mat Rempit recently, FocusM urges the government to address this issue urgently.
A committee should be set up comprising officials from the Youth and Sports Ministry, Transport Ministry, religious authority and the police should look at how to address the issue.
If not dealt with urgently, the number of Mat Rempit can only increase. More deaths will be recorded. And if they come under the influence of the wrong people, they can create havoc. By then, it would be too late to deal with the problem.
Stern warning along with strict enforcement and punishment should be imposed on these Mat Rempit if they are found to be racing illegally on highways or caught for making a nuisance of themselves on the road.
For their safety, the Mat Rempit bike stunts should be discouraged on public roads. If they are good, train them to perform their stunts and earn a salary similar to those stuntmen in China putting up a show every night to thrill and draw applause from the tourists, instead of risking their lives and the lives of others on the road.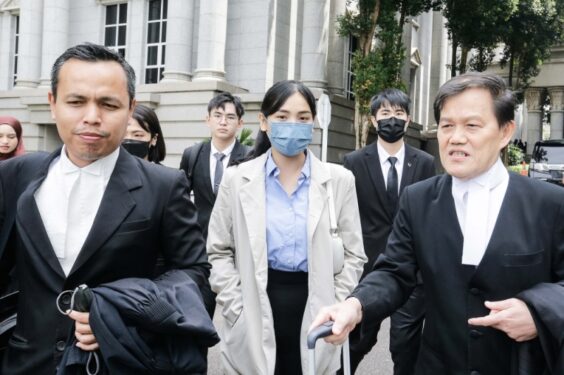 This brings to mind the group of young children who sneaked out of their homes on their basikal lajak, causing a tragic accident in Johor which took away the lives of a number of these children.
The female motorist Sam Ker Ting also had to go through the trauma of the accident, probably for many years to come.
Heed the Sultan
Not many people are willing to speak up against such culture but what the Johor ruler Sultan Ibrahim Sultan Iskandar said should be heeded by all, especially the parents of these children who died needlessly.
The children who are mostly in their teens should be at home enjoying their sleep instead of embarking on a basikal lajak race on a public road in the middle of the night.
Often, it is the failure of the parents to supervise their children's activities when an accident like this happens; and when a tragedy falls, they can only blame themselves for their own lack of parental care. – Aug 29, 2023