TANAH Melayu Capital Bhd (TMCB), a home-grown information technology and business networking specialist, has sealed a memorandum of cooperation with the Kazakhstan's Trade and Integration Ministry to establish the Qazaq Trade Hub project in Kuala Lumpur.
Towards this end, a digital memorandum of understanding (MOU) signing ceremony which will be witnessed by heads of state from both Kazakhstan and Malaysia will be held soonest.
The Qazaq Trade Hub which is the first of its kind in Southeast Asia is envisioned to be a comprehensive one-stop centre to enhance trade and investment between Kazakhstan and Malaysia.
It will also be a primary platform for Kazakhstan to reach out and engage other countries within the Southeast Asia region to bolster commercial opportunities and business activities.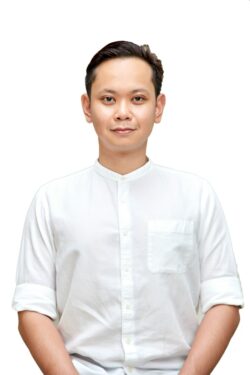 "We are deeply appreciative of the trust and confidence shown by the Kazakhstan's Trade and Integration Ministry in appointing TMCB to spearhead the Qazaq Trade Hub project in Malaysia," commented TMCB's director Ridhwan Rosli.
"TMCB is able to combine our expertise in information communications and technology (ICT) alongside our local market insights and relationship with key public and private stakeholders to make Qazaq Trade Hub a success."
According Ridhwan, Malaysia's strategic location in the heart of Southeast Asia makes it an ideal site for the Qazaq Trade Hub.
"Malaysia is currently Kazakhstan's largest trading partner in the region with trade of about RM600 mil in value per annum. The presence of this hub is expected to bolster trade further while potentially drive more foreign direct investments into Malaysia," he added.
Kazakhstan's Vice Minister of Trade and Integration Assel Zhubanyshevna Zhanassova said the Qazaq Trade Hub reaffirms that Kazakhstan is open for business and is pro-actively seeking avenues to grow and diversify trade and investment in the spirit of global economic collaboration.
"Kazakhstan has a lot of products, technologies and talent to offer Malaysia and its neighbours in the Southeast Asia region and vice versa," she pointed out.
"A growth in exports and imports between our country and the region can only be mutually beneficial to our respective economy and society."
Zhanassova further noted that given its geographical location, Kazakhstan can be a transit hub between Southeast Asia and Europe, in particular nations of the Eurasian Economic Union (EAEU).
This transit hub would enable new trade paradigms that can generate jobs, enrich lives and secure our natural resources.
"In order to fully unlock the value of our relationship with Malaysia and Southeast Asia, it is critical that we work alongside a partner like TMCB who not only knows the local market and stakeholders, but is also able to bring a technological edge to positioning Kazakhstan as an attractive trade and investment destination," she added. – Sept 15, 2021