HAILING the heroics of caretaker Kedah Menteri Besar Datuk Seri Muhammad Sanusi Md Nor, PAS deputy president Datuk Seri Tuan Ibrahim Tuan Man said the 3am arrest of the party's warlord has almost demolished the Pakatan Harapan-Barisan Nasional (PH-BN) chances of retaining Selangor in the Aug 12 state poll.
In fact, according to the Kubang Kerian MP, UMNO figures which originally rated the party's chances at 50-50 for the upcoming state poll have now switched their view to "no chance at all" for the PH-BN alliance.
This comes about as Sanusi's arrest and prosecution has further boosted the people's acceptance of the opposition Perikatan Nasional (PN) coalition in which Sanusi is the election director.
In a joking tone, Tuan Ibrahim went on to express his gratitude to Sanusi for the 3am arrest incident as it has enabled "PN to scale greater heights".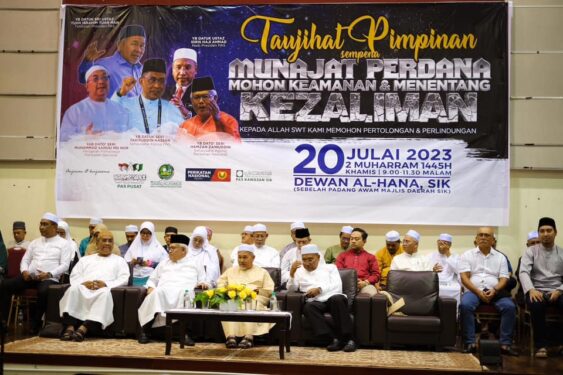 "The Madani government has repeatedly attacked Sanusi due to his prowess in steering Kedah on the right track," the former environment and water minister told an event on praying for peace and opposing tyranny in Sik, Kedah last night (July 20).
"We're not talking about one or two cabinet members … But I see the situation in Kelantan is more relaxed; it's even more relaxed in Terengganu this election."
According to Tuan Ibrahim, the very fact that "all the bullets are aimed at Sanusi" is due to his "greatness and ability to feel the pulse of the people".
"He has been able to bring about what Kedahans want … based on current development, it is not impossible that all six states will be controlled by the PN on Aug 12," projected Tuan Ibrahim. – July 21, 2023