GIVEN that the Barisan Nasional (BN) coalition is likely to cling on to the traditional support of the older Malay voters, a key decider in the forthcoming 15th General Election on Nov 19 could be whether the non-Malay voters will come out in large numbers to support the Pakatan Harapan (PH) coalition.
This is considering that voters will continue to cast their vote around ethnic patterns with Malay voters likely to split their votes between BN and Perikatan Nasional (PN), according to CGS-CIMB Research which cited Merdeka Centre of Opinion Research co-founder and director of programmes Ibrahim Suffian.
"He (Ibrahim) indicated that PN captured over 40% of the younger Malay votes in the Johor state elections, while BN continued to retain the traditional support of the older voters," penned head of research Ivy Ng Lee Fang in a strategy note entitled "Early Peek into Potential GE15 Outcomes".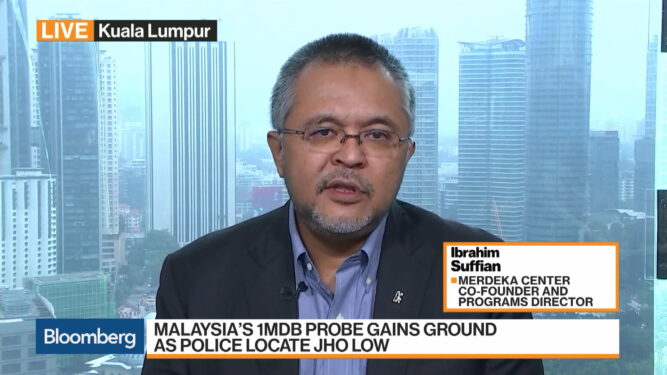 "Among non-Malay voters, PH continues to have dominance and advantage."
In fact, the Merdeka Centre's latest survey results revealed that BN may not have it easy in GE15 (as previously thought) as there has been an increase in intention to vote by non-Malay voters over the past one week which could change the dynamics of the election outcome.
Towards this end, Ibrahim provided four possible election outcomes:
The first scenario assumes that UMNO-led BN wins the most parliament seats but well short of a simple majority of 112 (out of 222), necessitating it to team up with Sarawak's Gabungan Party Sarawak (GPS) and PAS – and possibly Bersatu – to form a simple majority government;
The second scenario has it that UMNO-led BN and Sarawak GPS secure better than a simple majority though could still be short of a two-third majority win (148 parliamentary seats);
The third scenario: The Anwar-led PH on its own – or in some form of a bigger Opposition alliance – wins a simple or potentially "strong, formidable, convincing" majority;
The fourth scenario is "uncharted waters" with a totally new coalition government.
"Ibrahim assigned the probability of scenarios one and two (BN winning) at 30% each, scenario four (hung parliament) at 30-35% and scenario three (PH winning) at 5%-10%," noted CGS-CIMB Research.
Given the fluidity of the GE15 outcome, the research house continues to advise investors to maintain a defensive stance.
"We are of the opinion that market has probably priced in the UMNO-led BN plus GPS securing a majority and forming the next government which could mean that the Budget 2023 could be passed by December 2022," projected CGS-CIMB Research.
"However, if the election outcome is a hung parliament, the market could correct on concerns of continued political instability post-GE15." – Oct 28, 2022