BEING only a few more days before the end of the year, it is heart-warming to see people getting excited and gearing up for the brand-new year ahead.   
After all, the transition to the endemic stage of COVID-19 means that life is gradually returning to near-normal after nearly two years of cohabitating with the coronavirus. 
In light of that, FocusM has listed down the Top 10 trends that are expected to take off in 2023 covering the home, office space, hospitality, property and the local food and beverage (F&B) scene. 
Choice of colours take centre stage at home
Colours have indeed taken on a new life after the pandemic with their power to affect people's moods and their surroundings while being "a means of expression" and storytelling.  
The new colour trends identified by Jotun represent a "timeless and not trend driven" collection of colours, chosen for their "positivity, honesty and versatility".  
According to Jotun global manager Lisbeth Larsen, these combinations enable people to easily combine complementary and contrasting shades within each collection. 
The 2023 Global Colour Collections under #JotunColourStories highlight 21 of the newest colours for next year. Priority is given to healthy living spaces from the lessons brought by the long lockdown, with personal well-being being key. 
Therefore, instead of spotlighting a single colour of the year, Jotun's Global Colour Collections 2023 palette comprise three main themes namely "Serene Presence" (Dusk Green, Spring Air, Cashew, Cheerful Peach, Bella, Lavender Touch, Space Naturally Grounded); "Naturally Grounded" (Natural Green, Herb Garden, Mediterranean Olive, Soft, Rustic Brown, Contemporary White, Burnt Ochre) and "Curated Living" (Poetry Red, Sophisticated Red, Statement Red, Soft Radiance, Early Rain, Soft Savanna, Collected Blue).  
Jotun also announced its new product, Majestic Sense which taps into healthy and timeless living with Clean Air Technology designed to purify the air quality of the living space to create a healthier environment.
ESG smart offices trending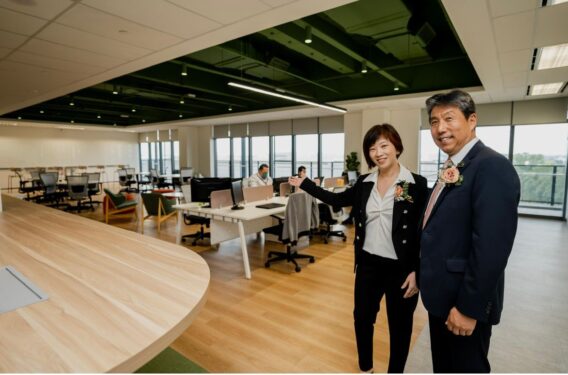 Post-pandemic and with a renewed interest in sustainability, RICOH announced its new Hybrid Workplace in Shah Alam based on the "green objective" of implementing environmental best practices in the workplace. 
Integrating Environmental, Social and Governance (ESG) goals to support a "climate safe future", its equally "fully-equipped digital culture combined with sustainability" aimed at future-proofing RICOH's needs for the future lines up with its international reputation for providing cutting-edge information management and digital technology.  
The modern digital approach aims to reduce operating costs for prospective clients while increasing organisational revenue.
Staycations in the city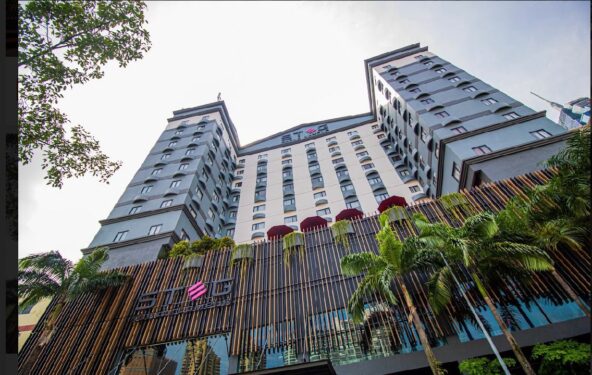 More and more, people are taking the opportunity to enjoy staycations without travelling abroad. STEG Kuala Lumpur – a unique new 12-storey boutique hotel that opened its doors in July 2022 – is a new venture capitalising on this trend.  
"The opening of STEG comes at an opportune time as the COVID-19 pandemic disrupted many hotel businesses, some of which are selling their businesses. With an increasing trend in social media, the way we travel has changed," shared Sweet Boundaries Sdn Bhd director Thean Ng. 
The new unique 12-storey boutique hotel with an artistic twist aims to refine the hospitality experience in the historic Tiong Nam neighbourhood of downtown KL with its comprehensive ballroom and imaginative co-working spaces and areas for social gatherings and workouts.  
On the other side of town, Pan Pacific Hotels Group announced the launch of its Pan Pacific Serviced Suites Kuala Lumpur that are also ideal for short- and long-term staycations.
Mixed-use developments expand creative offerings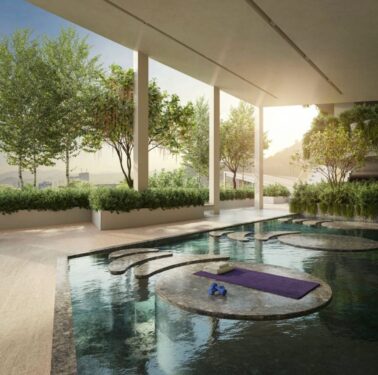 Following the long lockdown, imaginative communal spaces have emerged as a new element in the latest mixed-used developments.  
Leading the way is Noöra @ Desa ParkCity (Noöra means "light" in Scandinavian) with its holistic communal lifestyle was recently unveiled in a positive and joyful atmosphere.  
Here, the home is cosy, effortless and spacious. Accompanied by a plethora of amenities and retail offerings spread over three floors, a world of leisure, entertainment and dining options plus artisanal cafes and unique eateries await.  
Its "Fourth Place" spatial concept with its interlinked communal spaces act as extensions of the personal living space and incorporates informal and flexible live-work-play environments including co-working spaces, communal kitchens and even a "floating yoga" deck, adding allure to this award-winning township. 
High demand for fine dining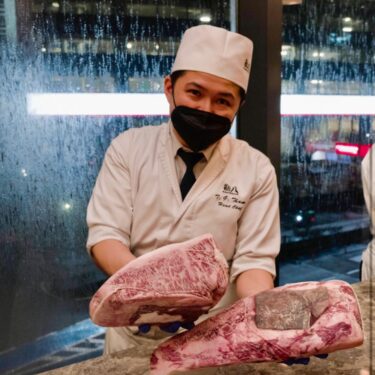 The resurgence of fine dining peaked at an all-time high in the endemic stage as diners are in the mood to indulge in gourmet and luxurious offerings.  
This trend is expected to ride high well into next year – the more exotic, the better.  
Recognising this, Kampachi – a pioneer of Japanese cuisine since 1974 and an advocate of authentic Japanese dining using the highest quality ingredients – introduced Tottori wagyu for the first time ever in Malaysia.  
A former winner of the famed Japanese wagyu Olympics, the wagyu is available now at all three Kampachi restaurants in EQ, Pavilion Kuala Lumpur and Plaza33. 
The extremely rare meat hails from the pristine Tottori Prefecture where less than 1% of all Japanese cattle are raised.  
Known for its intense marbleisation derived from its high content of oleic acid, the fat is light and dissolves in the mouth, which makes for a wonderful umami flavour.  
Coupled with the prefecture's well-known sea bounties such as Matsuba Gani (snow crab), Aji (horse mackerel), Nodoguro (blackthroat seaperch); Nashi (pear); and artisanal sake, the ongoing Tottori Prefecture Showcase is an exquisite treat for the palate. – Dec 21, 2022 
Yvonne Yoong is Focus Malaysia's Property & Lifestyle Editor, seasoned in covering the property beat and other industries. 
The views expressed are solely of the author and do not necessarily reflect those of Focus Malaysia.