THE long lockdown is finally over and Food & Beverage (F&B) outlets are mushrooming everywhere with businesses seemingly booming.  
FocusM did some scouting around to discover what's trending. Here is the second part of the 10 hot F&B trends emerging in the COVID-19 endemic stage. 
Arrival of MICHELIN guide in Malaysia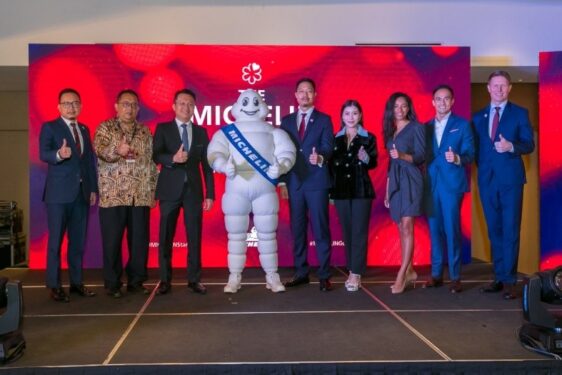 The MICHELIN Guide, a gastronomic selection published since 1900s, is finally reaching Malaysian shores.  
A timely announcement in the endemic stage, the MICHELIN Guide – which will be launched in Kuala Lumpur and Penang in December 2022 – will showcase the MICHELIN Guide selection and the MICHELIN Star revelation.  
Arguably one of the oldest and most prestigious food guides in existence, The MICHELIN Guide, which rates restaurants anonymously, employs its in-house team of independent inspectors and food critics with no commercial entanglements following its one to three-star system coupled with the Bib Gourmand for quality cooking at reasonable prices.  
Hence, it will be the ultimate authoritative guide for Malaysian food connoisseurs seeking unbiased and authentic food reviews.  
Today, the MICHELIN Guide covers over 30 destinations around the world providing travellers and diners a list of recommendations for all cuisines and budgets. 
Farm-to-table sustainable 100% fresh eco-friendly green initiative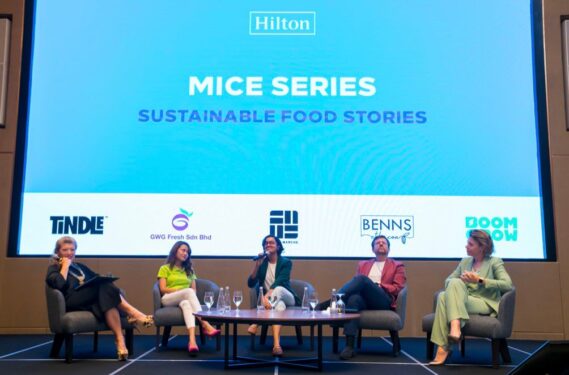 DoubleTree by Hilton in Shah Alam i-City introduced its Sustainability MICE Series to further its eco-friendly initiative towards a greener and more sustainable future.  
Focusing on food sustainability, DoubleTree by Hilton's partnering vendors include Benns Ethicoa, a local artisanal chocolatier that sources its ingredients from regional farmers and Tindle, a plant-based chicken product by Singapore-based Next Gen Foods. 
The initiative also features high-value crops by Green World Genetics, a Malaysian Research & Development (R&D)-based company specialising in high-quality non-Genetically Modified Organism (GMO) tropical hybrid seeds.  
There's also BoomGrow comprising a network of Malaysian precision farmers using data to create environments that deliver consistent quality yield year-round and Secai Marche, a Malaysia-based Japanese company providing farm-direct services that encourage sustainability for farmers. 
"At Next Gen Foods, we are committed to building a better food system and creating delicious plant-based foods that are less harmful on the planet than the animal-based ones they're replacing," said Next Gen Foods vice president of business development (APME) Marc Jolly. 
Owning your own F&B franchise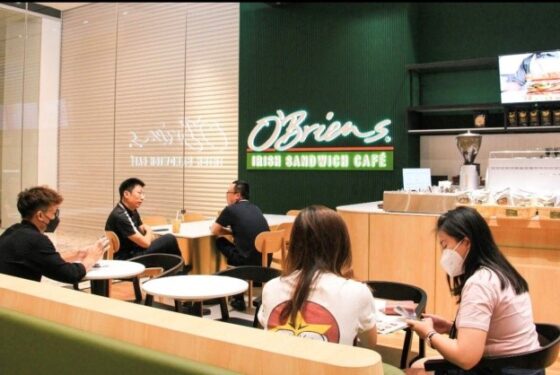 F&B outlets are benefitting from a surge of activity by those who are now taking advantage of the endemic stage of COVID-19 to enjoy a meal with friends and family.  
Since food has become a subject close to heart during the lockdown, those considering new business opportunities would do well to consider setting-up, owning and running their own franchise such as O'Briens Irish Sandwich Café. 
"Starting your own business can be difficult. But, owning your own O'Briens franchise is a viable consideration as there are proven strategies in place to ensure your success," shared O'Briens managing director Brian Pua.  
O'Briens is well-known for its healthy menu featuring only the freshest ingredients which bodes well for diners recovering from the long lockdown and during the pandemic stage, O'Briens mobilised its social media reach to drive online orders and deliveries direct to customers.  
"This part of the business has flourished as a result and continues to drive revenues for all of our franchisee stores," Pua added. 
Hidden bars/rooms, secret passageways and hard-to-locate locations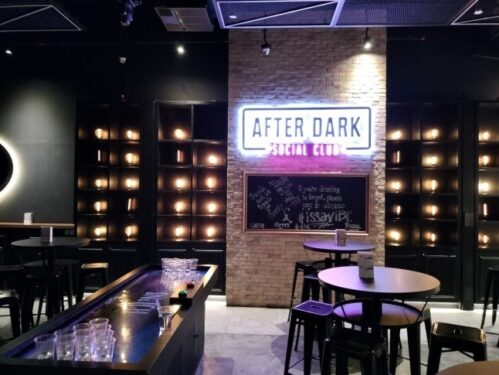 Snitch co-founder Edwin Koh cleverly incorporated a hidden bar in his 2,000 sq ft restaurant at The Gardens Mall in Kuala Lumpur which, believe it or not, is directly connected to the car park.  
By adding "an exclusive space for customers to enjoy a drink after their meals" with two private rooms for additional privacy, he observed that hidden rooms or bars for added privacy for friends of diners exclusive to their own circles are in as after the pandemic, people prefer to dine in private rooms rather than in public spaces. 
"Our idea for Snitch was to create an exclusive space within Mid Valley City as we found that lacking in the shopping mall. The 'hidden' element gives customers a sense of exploration and talkability and excitement to discover new spaces in what seems like a normal restaurant," Koh commented. 
Another restaurant worthy of mention where half the thrill lies with its "undisclosed location" address is, well, Undisclosed Location.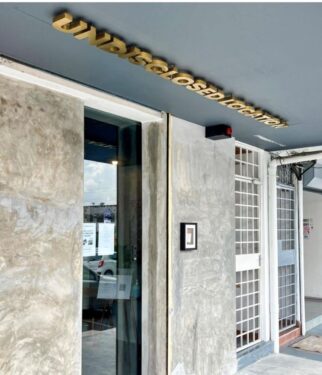 According to Undisclosed Location chef and owner Mervin Chin the quirky and ingeniously-named café is a natural conversation opener for everyone who arrives at the outlet. 
"I wanted a place teeming with 'a cloud of mystery with no expectations' so that I can actually surprise my customers with my creations. Hence, I chose the name 'Undisclosed Location' for my F&B outlet," he told FocusM.  
Famous for its "Malaysian Mexican Fusion Food with a focus on Mezcal and Tequila Cocktails", the outlet reflects his love for creating fusion food to test his potential as chef and restaurateur.  
Encouraging others to create trends to express themselves, he also included an "Instagrammable" area based on his love for Greek mythology with a statue of the mythological Theseus vs Minotaur being a favourite spot for taking wefies against the handmade white marble shipped from China to Malaysia which resonates with his love of collecting statues and art pieces.   
Taking their drinks (coffee, tea & Guinness) seriously 
Coffee and tea culture takes on a new high as new chains emerge to win over the Kuala Lumpur market.   
This can be seen in the establishment of Chagee outlets mushrooming throughout Kuala Lumpur, with yet another new first-ever Chagee Express grand opening taking place promoting its unique range of premium tea on-the-go in Bangsar South.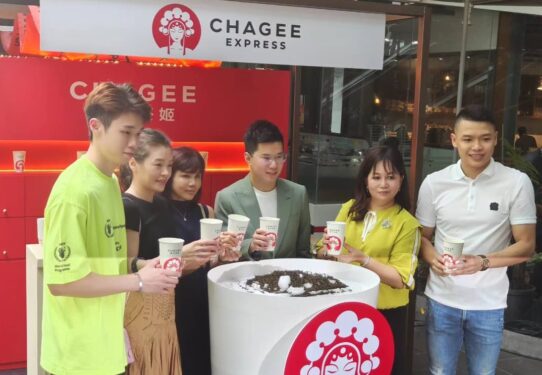 Similarly, there is also Kenangan Coffee which made its debut in the heart of KLCC in the endemic era. 
Dubbed Indonesia's finest coffee, Kenangan Coffee is making its first stop in Kuala Lumpur before expanding regionally. 
Spreading a passion for creating the best coffee experiences by innovating to keep up with current trends and yet adapting them to reflect unique Indonesian flavours using the finest coffee ingredients and flavours, Kenangan Coffee strives to make high-quality coffee accessible to everyone by serving well-crafted coffee that combines Asian tastes with the global palate.  
Mikael Jasin, ranked the world's 7th best barista in 2021, oversees Kenangan Coffee's product development in his role as Head of Coffee.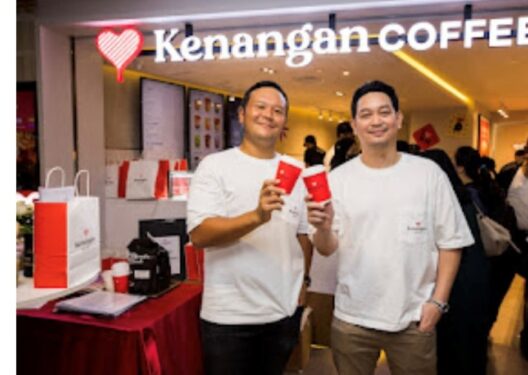 Kenangan Coffee's differentiation strategy uses top-of-the-line espresso coffee machines which are also used by world-class baristas including its blend from Ciwidey and West Java as well as organic "Gula Aren" coffee. 
Meanwhile, people are also taking their drinks seriously these days and are more than willing to pay for their perfect pints, and a great example of this can be seen at the Guinness Perfect Pour 2022 Champion Bartender event recently.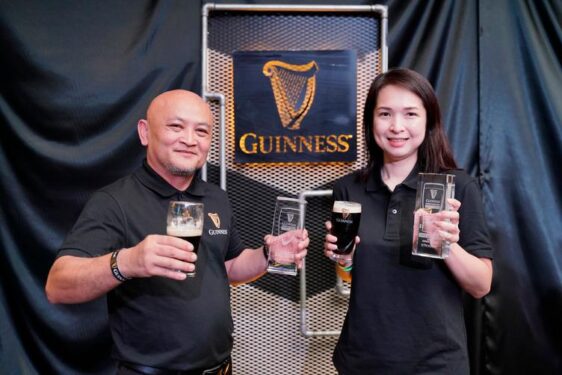 Hosted by Heineken Malaysia Bhd Star Academy, the event – which celebrated its grand finale last week – saw the Guinness Perfect Pour programme successfully training bartenders nationwide to uphold the standards of serving Guinness while in search of the number one Guinness bartender.  
Upon completion, the celebration event gathered the best of the best bartenders across Malaysia for an award ceremony to crown the 2022 champion.  
This year, Richard Jugie from The Sarawak Club has earned his place as the nation's top Guinness bartender, walking away with an all-expenses paid trip to the Home of Guinness in Dublin, Ireland. – Oct 28, 2022  
Yvonne Yoong is Focus Malaysia's contributing Property & Lifestyle Editor, seasoned in covering the property beat and other industries. 
The views expressed are solely of the author and do not necessarily reflect those of Focus Malaysia.