THE long lockdown is finally over and Food & Beverage (F&B) outlets are mushrooming everywhere with businesses seemingly booming.
FocusM did some scouting around to discover what's trending. Here are 10 hot F&B trends emerging in the endemic stage:
Renting Your Own Cookhouse
Huen Su San, owner of 12 Korean restaurants came up with the novel idea of launching COOKHOUSE Malaysia founded on the concept of giving various new F&B start-ups a place they could rent and to help their businesses grow with minimal capital expenditure especially during the initial start-up stage or during period of expansion.
COOKHOUSE shared kitchens are fully equipped with commercial kitchen equipment from hot cooking equipment such as cooking ranges to combi ovens, fryers, griddles, charbroilers and even steamers and also baking equipment like deck ovens, mixers, dough proofers and dough sheeters. Certain locations are equipped with cold storage, blast freezers and retort machines.
"COOKHOUSE is a space where artisans and chefs challenge themselves to explore, invent and experiment with food and share ideas with each other. It aims to let guests taste diversity, culture, skill, experience, techniques, ideas, dreams, and passion served to their tables," Huen told FocusM.
The latest Artisan's Playground by COOKHOUSE spanning 33,000 sq ft of dining area house 15 micro-themed restaurants, a speakeasy, artisan workshops, coffee roastery, private dining rooms, events and show kitchens fitted with artisan playthings like the black eagle, josper grill, dry ager and a wood-fired pizza oven.
This has multiplied to five COOKHOUSE locations – each targeted and built for different food entrepreneurs while supporting food businesses of different sizes, specialisations and purposes – enabling tenants to utilise the cookhouse as Cloud kitchens, production kitchen, Research & Development (R&D) kitchen and central kitchen.
Robots serving up a storm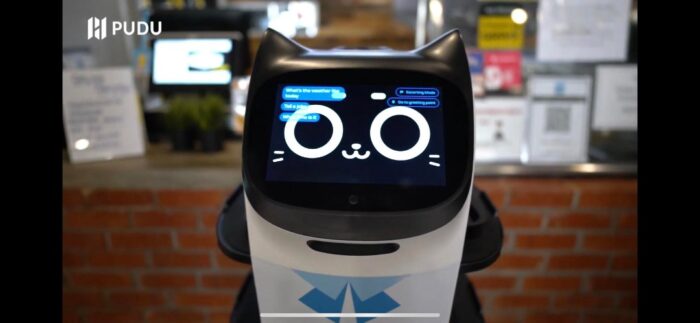 Post-pandemic, the service and F&B sectors – among the hardest hit – faced serious challenges with acute labour shortage.
Coming to the rescue is a fleet of robot servers like BellaBot with its feline-like expression that are serving up a storm at restaurants including the newly-launched The Artisan's Playground by Cookhouse.
BellaBot, introduced by Pudu Robotics Malaysia is a Shenzhen-based enterprise founded in 2016 targeting 60 countries and spanning 600 cities worldwide address F&B challenges including long hours, recruiting and training staff and high turnover rates.
This industry-wide new technology revolution mobilises the services of independent, interactive, intelligent robots capable of handling labour intensive tasks including delivery, food automation and cleaning over long hours, thus solving manpower shortage issues.
Themed location-based restaurants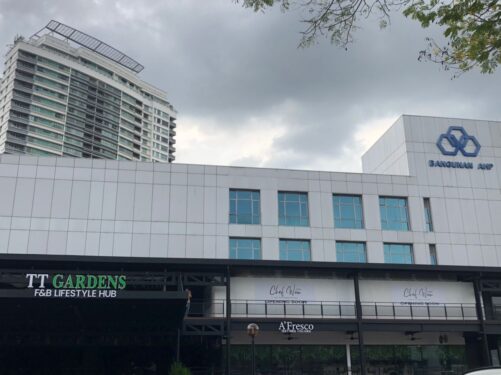 Pivoting from the pandemic to endemic stage, former Malaysian Retail Chain Association (MRCA) President Datuk Seri Garry Chua devised a new themed hub F&B concept away from traditionally-run F&B restaurant concepts.
By developing more concepts, venues and new retail places, he has introduced three new themed F&B hubs with the first being The Taman Tun (TT) Gardens leveraging on six concepts from normal to high-end dining within one common ground with common parking.
These include Chef Wan, Galah-Galah Seafood, Omakase Japanese, Omakase Vineyard and Fresco Italian casual dining and cafe plus Kelantan Delights.
The second concept follows the Sky Forest theme which is situated beside One Utama featuring Chateau de Canter, Extra Super Tanker, Maria Steakhouse, Vineyard, Sky Forest Café and Shu DaXia.
"We're also going to have Courtyard by Marriott in Setia Alam where we're going to manage four to five concepts by year end," Chua added.
Pop-up restaurants popping up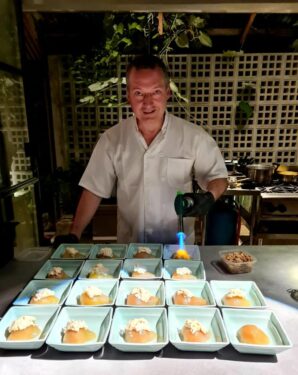 French chef William Ragonneau, founder of Saveur Consulting Sdn Bhd who runs several businesses in Kuala Lumpur under the "Asianhouseparty" and "Saveur Kitchen" noted that demand for private experiential dining with friends and family in more private settings is gaining vogue in the endemic stage.
"Our pop-up concept created a bistro-like experience without having to setup a new restaurant which gives us agility to adapt and constantly evolve," he said.
Demand has been robust so two Italian and French themed pop-up parties weekly in gorgeous private event settings designed for seated dining of 24 pax had been seeing full house turn-ups.
"People are still dining out with a vengeance but still want a more intimate setting," he told FocusM adding that there is increased bookings from corporate clients including Martell.
Culinary theatre F&B offerings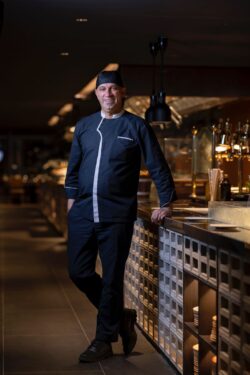 PARKROYAL COLLECTION – owned and managed by a reputable hotel operator Pan Pacific Hotels Group – took an adventurous step by launching its "culinary theatre" food concept to cater to city dwellers on the lookout for all-day (and night) dining when it opened in the endemic stage.
"We call this our culinary theatre where there's a whole selection of cuisine in which the concept is to turn this into a whole foodie melting pot," said Cristian Nannuci, Complex General Manager of PARKROYAL COLLECTION Kuala Lumpur.
Introducing a medley of authentic local recipes (Malay, Chinese and Indian) given Malaysia's rich culinary scene accompanied by a Japanese and Western section, this is an exciting concept set against the backdrop of the city's dynamic local gastronomic landscape.
Thyme is the star of its culinary theatre with live cooking stations, serving sustainably sourced local and western cuisine led by the capable executive chef Khalil Zakhem with over 24 years of experience in the culinary industry where he has worked in renowned 5-star hotels and prestigious restaurants from Dubai to Abu Dhabi and Kuala Lumpur, supported by Pastry Chef Mohamed Nazeri.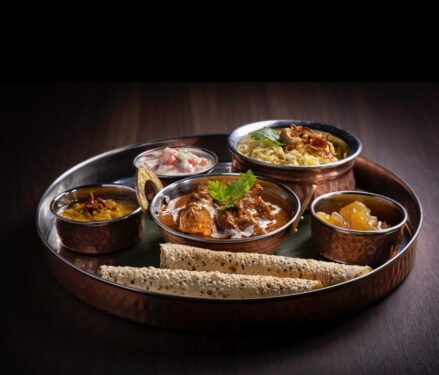 The gastronomic experience provides visitors with a taste of authentic meals such as Nyonya Curry Laksa, Butter Chicken Masala, and Hainanese Chicken Rice, as well as fan-favourite Western delicacies including steaks, Fish and Chips, and handmade Chocolate Truffle Simple.
Thyme also offers an array of healthy options such as Organic Quinoa Salad, Supper Acai Bowl, and Homemade Bircher Muesli.
From small gatherings to large celebrations, Thyme enables stylish private dining areas for those seeking a more intimate environment. – Oct 12, 2022
Yvonne Yoong is FocusM's contributing Property & Lifestyle Editor, seasoned in covering the property beat and other industries.
The views expressed are solely of the author and do not necessarily reflect those of Focus Malaysia.