IRRITATION and frustration stemming from the unavailability of Touch 'n Go (TnG) cards can soon be a matter of the past – hopefully.
This comes about as over 3.5 million of the smart card which is used by Malaysian toll expressway operators as their sole electronic payment system will be made available this year.
Following a personal intervention by Domestic Trade and Cost of Living Minister Datuk Seri Salahuddin Ayub in recent times, Touch 'n Go Sdn Bhd has given assurance to the ministry to ramp up production of its TnG cards by 30% from 2.68 million cards in 2022.
"Through engagement sessions of the special task force led by the ministry's secretary-general Datuk Azman Mohd Yusof, there are some immediate improvements that have been taken by TnG within the given one-week period," the ministry pointed out in a statement yesterday (Feb 9).
Such is the feedback received by the Domestic Trade and Cost of Living Ministry over the immediate action taken by the company to address what can be regarded as 'woeful service' with a myriad of unattended or slow to react complaints from consumers.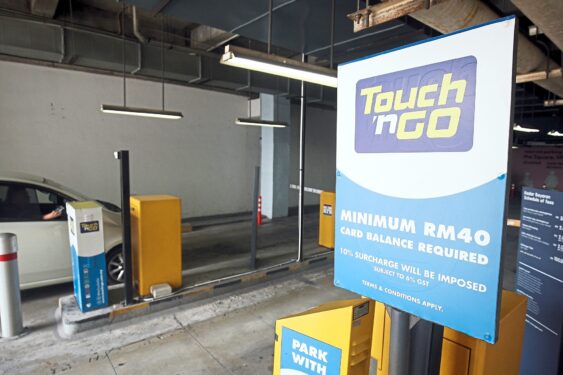 Apart from increasing production, the company has also been sending proactive/pre-expiration reminders to TnG card users which include notification e-mails one month prior to their card expiry.
"On the issue of return and refund of card balances, the company will examine and implement the refund process immediately to the users after the concession company conducts investigation, verification and approval," the Domestic Trade and Cost of Living Ministry further noted.
On advocacy related to the TnG Visa card functions, the ministry said the card operator has made improvements in communication and clarification of the use of its TnG Visa card to avoid confusion by displaying the notification "This is not a TnG card" before an application is made by the user.
"On the removal of unregistered card sales advertisements, the company has taken immediate action by sending an official notice to e-commerce platform to remove all unregistered TnG product sales advertisements," the Domestic Trade and Cost of Living Ministry explained.
It added that official notices have also been sent to oil company operators, retailers and authorised distributors to ensure they follow the set prices, including the control of the sale of one card for each customer.
"The ministry, however, is of the view that the initiative taken by the company is still insufficient," it stressed.
Accordingly, the next engagement session will focus on a clear action plan, especially in terms of the time period set and the activities in more detail while also for the ministry to continue monitoring and ensuring that issues raised are resolved immediately for the sake of consumers' well-being. – Feb 10, 2023