IF EVER there was one set of legislation which every single political party can get behind, it must be one that protects children from being the subject of abusive material and pornography.
There is absolutely no justification whatsoever for any party to place any obstacles in its way. In fact, no MPs should even play devil's advocate when debating its motion in parliament.
Minister in the Prime Minister's department (Law and Institutional Reform) Datuk Seri Azalina Othman Said has revealed that the government is mulling introducing further legislation amendments to block child abuse materials from being disseminated online.
She said that proposed amendments to the Communications and Multimedia Act 1998 will involve both the Communications and Digital Ministry and the Communications and Multimedia Commission (MCMC) respectively.
"The recent challenges, especially those involving new information technologies, necessitates the need for us to provide our views in the proposed MCMC Act amendments to block online child abuse materials," the Pengerang MP pointed out.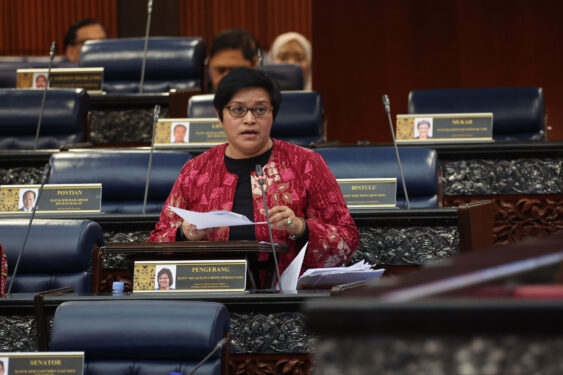 "The Legal Affairs Division (BHEUU), Prime Minister's Department (JPM), and the Attorney-General's Chambers (AGC) will be drafting and promulgating regulations for the Child Witness Act 2017."
Azalina said BHEUU would also enhance its special training for all stakeholders in the criminal justice system to ensure expertise among those responsible for handling children within the justice system.
She also said the 2017 Special Guidelines in handling Sexual Offences Against Children will also be revised to its latest version by taking account of various challenges faced and insert several special measures introduced under the recent Sexual Offences Against Children (Amendment) Bill and the Evidence of Child Witness (Amendment) Bill passed by Parliament earlier this year.
"Special training for all stakeholders under the criminal justice system will also be stepped up," she told reporters after a working visit to the Children Interview Centre Bukit Aman here.
It is certainly hoped all political parties will put aside any differences to fully support this initiative to prevent Malaysia from being a haven for paedophiles and perverts.
There will surely be solid public support for this move and it would be refreshing to see – for once – legislation being whole-heartedly supported from all factions across the political divide. – Sept 13, 2023