THERE is no shortage of tourism and travel associations in Malaysia, starting with the Kuala Lumpur Tourist Association (KLTA), which was established in 1963.
KLTA organised the first tourist guide training course in Malaysia the following year and many more in subsequent years.
I attended the 1973 KLTA tourist guide course and was amused by the fact that tourists in Kuala Lumpur could not possibly have the time or interest to form an association during their short stay in the city. However, it made good sense for businesses to set up a tourism association.
During a forum in the mid-1980s, I pointed out to the director-general of Tourist Development Corporation (TDC) that its name should be changed to Tourism Development Corporation.
Later, when TDC was replaced by a new ministry in 1987, its marketing arm was correctly named the Malaysia Tourism Promotion Board (MTPB), commonly referred to as Tourism Malaysia.
In 2009, I pointed out to KLTA that "tourist" in its name should be changed to "tourism", which was done around 2010.
Apart from KLTA, nearly all members of the other tourism or travel associations are mainly involved in tour operating or travel agency businesses.
They were made popular after the Tourism, Arts and Culture Ministry (MOTAC) made it compulsory for all tour companies and travel agencies to be a member of at least one travel association. Seven have been endorsed, including a car rental association.
Some of these associations try to increase their clout and punch above their weight by claiming to have a large number of members. But without listing its members on a website for public access and scrutiny, they lack transparency and credibility.
Even so, they continue to receive excessive media coverage.
"Domestic tourism trade worst hit"
As of Wednesday (Sept 28), there are 4,796 tour and travel businesses registered with MOTAC.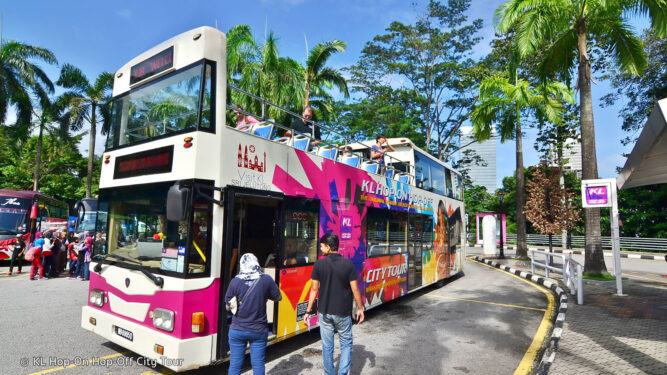 On the same day, the Statistics Department released the tourism satellite account for 2021 and the figures confirmed what many industry players already knew.
Unsurprisingly, the gross value added of tourism industries continued to fall from RM240.2 bil in 2019 to RM52.3 bil in 2020, eventually hitting rock bottom at RM17.9 bil in 2021.
Domestic tourism consumption fell from RM92.6 bil in 2019 to RM38.6 bil in 2020 to RM17.5 bil in 2021.
Inbound tourism consumption fared much worse, plunging from RM89.4 bil in 2019 to RM13.7 bil in 2020 to only RM0.47 bil in 2021.
As for domestic tourism expenditures, the three main components have always been shopping, food and beverage (F&B) plus automotive fuel, with the vast majority of domestic visitors driving their own vehicles for shopping and visiting relatives and friends.
Shopping decreased from RM38.98 bil in 2019 to RM21.23 bil in 2020 to RM9.29 bil in 2021. F&B revenue declined from RM14.72 bil in 2019 to RM7.49 bil in 2020 to RM2.78 bil in 2020. Automotive fuel dropped from RM15.46 bil in 2019 to RM3.63 bil in 2020 to RM2.05 bil in 2021.
As for inbound tourism expenditures, shopping dropped from RM29.77 bil in 2019 to RM4.71 bil in 2020 and is no longer among the top three in 2021.
On the other hand, expenditures on accommodation dwindled from RM21.81bil in 2019 to RM3.16 bil in 2020, while for passenger transport, the expenditures were RM16.45 bil in 2019, RM2.40 bil in 2020 and RM0.18 bil in 2021.
"Driving force lies in retail and F&B "
Those who do not fully understand the term "tourism" use it too freely, and these include travel industry leaders and academics in universities and colleges that offer tourism and hospitality courses that are too wide and superficial and do not empower graduates to perform well at work.
Industry personnel should define tourism as an enormous business that includes many sectors and encompasses numerous other industries.
One of the best ways to measure tourism is through employment numbers, apart from the tourism expenditures that were detailed above.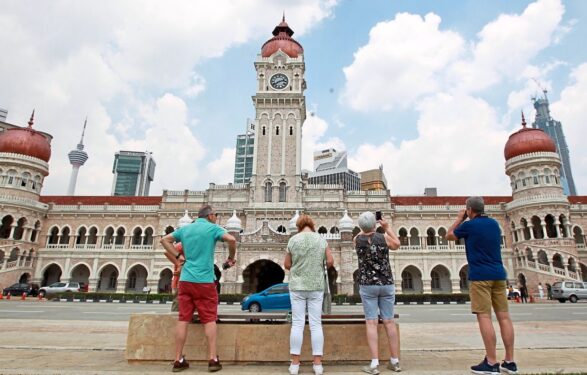 The enormity of tourism is best appreciated by the number of people employed in tourism businesses throughout the country. In 2019, 23.6% or 3.6 million out of the total 15.1 million in the country's workforce were directly involved in the tourism industry.
The numbers and percentages have remained consistent over the last two years; in 2020, it was 23.1% or 3.5 million out of 15 million total employment and in 2021, it was 24.4% or 3.52 million out of 15.1 million.
The tourism business is dominated by two gigantic sectors – retail trade and F&B. Combined, they employed 69% of the entire tourism industry workforce last year. On average, 2.4 million were employed in retail trade and F&B sectors between 2019 to 2021.
In contrast, most tour companies and travel agencies are small or micro-enterprises that employ only a handful of staff.
If the average is less than 10 per company, the total number in the travel trade would still be below 50,000 even if the number reaches 5,000 companies nationwide.
"Tourism ministry needs funding"
In comparison, the retail trade employed 1.17 million persons in 2019, 1.17 million in 2020 and 1.18 million in 2021, while the F&B sector employed 1.25 million in 2019, 1.21 million in 2020 and 1.25 million in 2021.
While no single private sector organisation could represent all businesses, tourism in the country is well looked after by MOATC.
Even so, the ministry needs adequate funding to implement and execute its plans, including those in the National Tourism Policy 2020-2030.
And thanks to the yeoman service carried out by the Statistics Department, we get a domestic tourism survey report every June and a tourism satellite account every September.
Tourism Malaysia too has stepped up a gear by releasing foreign visitor arrival figures on a month-to-month basis instead of every quarter, among many other useful reports.
But alas, the majority of travel industry personnel are oblivious to such reports or could not interpret them correctly. After all, they could not even differentiate between visitors and tourists.
Sadly, most working adults are not keen to learn, particularly those in the travel trade. Besides that, there are no regular training seminars for travel industry personnel other than official courses by MOTAC.
Hence, the importance of the Travel and Tours Management Course for successful applicants for new trade licences, the Travel and Tours Enhancement Course for licence renewal, the Mesra Malaysia course for all public and private sector front liners and the Tourist Guide course for those who wish to obtain a professional guiding licence. – Oct 1, 2022
YS Chan is a master trainer for Mesra Malaysia and Travel and Tours Enhancement Course and an Asean Tourism Master Trainer. He is also a tourism and transport business consultant.
The views expressed are solely of the author and do not necessarily reflect those of Focus Malaysia.
Main photo credit: The Star