TRIBUTES have poured in in commemoration of the late former MIC president and longest-serving Cabinet member Tun Samy Vellu, who has passed away. 
Confirmation of the 86-year-old's death was made by fellow ex-MIC president Datuk Seri Dr S. Subramaniam this morning – although he did not mention the time or cause of death. 
News portal Malaysiakini, however, reported that Samy died peacefully in his home in Kuala Lumpur this morning. 
"It is with great sadness and a heavy heart that I received the tragic news of the demise of Tun Samy Vellu, the former president of MIC and a legendary minister in the Malaysian Cabinet, from his son Datuk Seri S. Vell Paari," Subramaniam said on Facebook. 
Subramaniam, a former health minister, noted that Samy was the "ultimate mentor" to most. 
"His contribution to the nation and to the Indian community will be permanently etched in our memories," he added, citing the creation of the Maju Institute of Education Development (MIED), AIMST University and Tafe College as among his "immortal" contributions.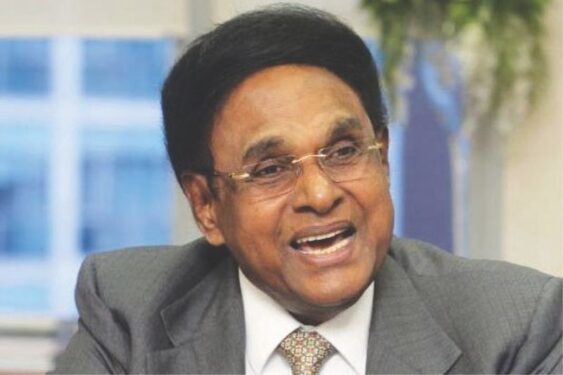 Samy was the Sungai Siput MP from 1974 to 2008.  
He also served as works minister for 29 years (from 1983 to 1989 and again from 1995 to 2008), making him one of the longest-serving ministers in Cabinet.
He also served under three prime ministers, namely: Tun Hussein Onn, Dr Mahathir Mohamad and Tun Abdullah Ahmad Badawi. 
Samy is also the longest-serving MIC president, having held the post for 31 years from 1979 to 2010. 
He leaves behind his wife Toh Puan Indrani, Vell Paari and a daughter. 
"A good friend despite our disagreements" 
Ipoh Barat MP M. Kula Segaran shared a picture of the two in the Parliament lobby from back in 1999 in memory of the many debates they had: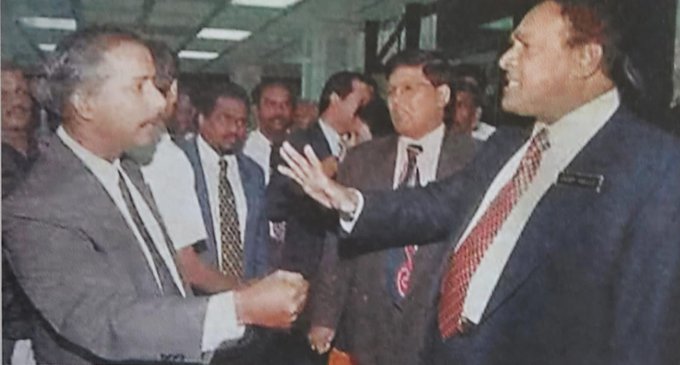 "Though we had disagreements (as we were) at opposite sides of the aisle, he was a good friend. A fighter in many ways," the DAP lawmaker said on Twitter.  
DAP chairman Lim Guan Eng said his most enduring recollection of Samy was his great respect for his father Lim Kit Siang and how he would always enquire about Kit Siang. 
"He also 'recruited' me to criticise him on Indian issues in Parliament by disclosing on the quiet the necessary information so that he can ask for more on behalf of the Indian community in Cabinet," Guan Eng added.
"He would then give me the 'OK' sign after getting the extra allocation." 
Guan Eng also recalled that in his waning years, Samy repeatedly "warned him against Datuk Seri Anwar Ibrahim"  possibly because the PKR president was hard on Samy in Cabinet over the Maika Holdings Bhd scandal that was exposed by Kit Siang.
"Whatever our political differences, he never took things personally," Guan Eng noted. "Rest in peace." 
Batu Kawan MP Kasthuri Patto, whose late father P. Patto battled Samy head-on and narrowly lost to him in two general elections for the Sungai Siput seat, also expressed her condolences. 
"When he (my father) passed in 1995, Samy Vellu paid his last respects to him. Today I pay my respect," she said. "Rest in peace, sir." 
MCA president and transport minister Datuk Seri Wee Ka Siong said Samy's demise was a great loss to society and the country, adding that his services and sacrifices would always be remembered. 
At press time, messages of condolence have also been issued by Malaysian Democratic Alliance (MUDA) president Syed Saddiq Syed Abdul Rahman, DAP lawmakers Hannah Yeoh and Nga Kor Ming as well as UMNO's Pengerang MP Datuk Seri Azalina Othman Said. – Sept 15, 2022 
Main photo credit: News Straits Times