TWO-TIME former premier Tun Dr Mahathir Mohamad has taken a pot shot at Deputy Minister in the Prime Minister's Department (Law and Institutional Reforms) Ramkarpal Singh for describing as "wrong" his allegation that promoting Malaysia as a multi-racial country is not in accordance with the Federal Constitution.
The country's longest serving premier with a span of 22 years and 22 months claimed that expressing his view "is not wrong in terms of democratic freedom of speech".
"But (indeed) the Malaysian Constitution does not claim that Malaysia is a multi-racial country," insisted Dr Mahathir in his latest Facebook post. "(But) with the national language, tradition, and with Malay royalty, the Constitution confirms that this country is a Malay country."
In echoing his controversial Malay Proclamation agenda, Dr Mahathir claimed that accepting citizens from other races does not make Malaysia a multi-racial country.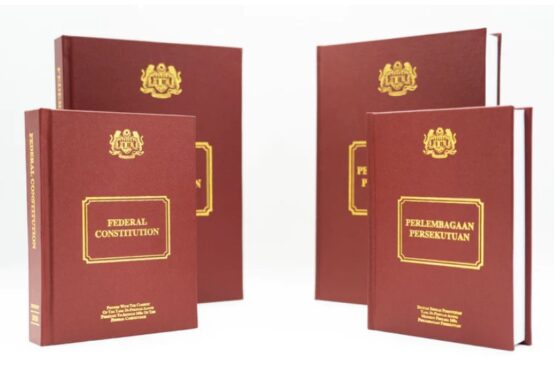 "Look at the situation in the UK, US and Australia … although many races become their citizens, these countries do not become multi-racial countries. They still remain the UK, US and Australia. Their race is still British, American or Australian – not British Indian, German American or Malayan Australian."
While granting legal protection to foreigners who are granted citizenship is normal, Dr Mahathir said it doesn't make a particular country as a multi-racial country.
"The Constitution is the founding law that must be respected. But the Constitution can be amended if two-third members of the Dewan Rakyat agree. If an agreement is reached, Malaysia then can change into a multi-racial country."
The world's oldest serving state leader who clocked out at 94 when he resigned in the aftermath of the Sheraton Imperial conspiracy, however, cautioned that the Malays will then have to bear the consequence of losing the Malay state for good.
"If the Malays want to get rid of the Malays of this country, just support the interpretation of this country as a multi-racial country," he added. – July 7, 2023
Main pic credit: Suara Merdeka