TWO-TIME former premier Tun Dr Mahathir Mohamad who is known for his harsh stance against the Malaysian royalty has again emphasised that the Malaysian King like the ordinary rakyat are subject to the rule of law.
In a social media post commenting on the 3R (race, religion and royalty) elements, the country's longest serving premier of 22 years and 22 months said for that reason, a special court was set up to hear any proceedings by or against the Yang di-Pertuan Agong (YDPA) or the ruler of a state in his personal capacity.
"This legislation is created because of certain cases. If the same cases happen or worse cases happen – and a member of the royalty cannot be charged – the king will eventually hold absolute power," he penned in a Facebook post. "On the other hand, the (Federal) Constitution makes our king a constitutional king."
Earlier, Dr Mahathir who is the world's oldest serving state leader at 94 when he stepped down in March 2020 in the aftermath of the Sheraton Move conspiracy, reiterated that preventing a discussion of 3R-related matters is denying freedom of speech.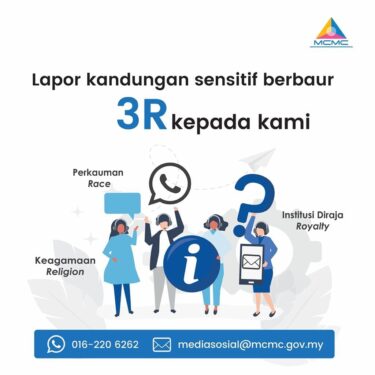 "This is very serious. If it is to be made a crime, it needs to be debated and approved by the Dewan Rakyat, Dewan Negara and endorsed by the YDPA and approved after two months," he opined.
"If this is not done, the government may be accused/charged for doing something that is not in accordance with the laws of the country."
Recall that Dr Mahathir had in early June challenged the authorities to prove that a recent statement he made involving the Malay rulers was incorrect.
Failure to do so would mean that his recent questioning by police was a form of intimidation, he claimed.
The former Pejuang chairman and Bersatu founder was recently investigated by police after it was alleged that he had insulted the royalty when he said Malays could not rely on the rulers to protect them. – July 18, 2023