HOW long does a judge need to pronounce a decision after trial after hearing submissions of prosecution and accused?
This is the question raised by human rights activist-cum-lawyer Charles Hector after High Court judge Datuk Azhar Abdul Hamid reserved his judgment on April 11 in the case where former Bersatu Youth (Armada) chief Syed Saddiq Syed Abdul Rahman had allegedly instructed his subordinate to withdraw RM1 mil from Armada's bank account.
The Muar MP and MUDA founder's lead counsel Gobind Singh Deo had submitted that the charge on his client under Section 405 of the Penal Code for abetting former Bersatu assistant treasurer Rafiq Hakim Razali in criminal breach of trust (CBT) involving the RM1 mil funds should be demolished as the charge sheet explicitly states that Rafiq had acted dishonestly.
"Do not worry, I will not take long (to deliver the verdict) … my officer will inform both parties when the ruling is ready," Judge Azhar was quoted as saying by the New Straits Times.
Given that more than two months have gone by and no decision has been forthcoming, Hector wondered if the verdict will be delayed until after the upcoming elections in six states.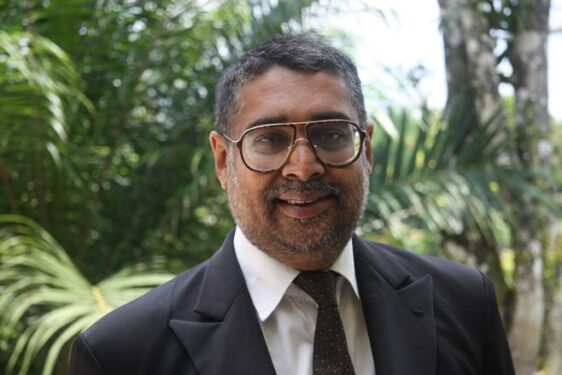 "Is this also affecting other cases involving politicians who are from parties in' the unity government or who are friendly with the said government?" asked the co-founder of Malaysians Against Death Penalty & Torture (MADPET) in his latest blog.
"It is most important for law enforcement, prosecution and the judiciary to be always independent of the government, the Cabinet or the Prime Minister (PM) – and it must be seen to be so – independent.
"Has there been a decline of reports about past ministers or current politicians being investigated for corruption, etc? Is this a new policy of PM Anwar and PH (Pakatan Harapan)?"
At the end of the day, Hector opined that it would be best that judgment – whether if the cases are of public interest or otherwise – be pronounced soonest when the facts and arguments are still fresh in the judge's mind.
"The judge's decision ought to be same irrespective of the fact the accused is an MP or a member of the party that forms the government … or even the PM," added Hector. – June 13, 2023
Main pic credit: Malay Mail