U MOBILE Sdn Bhd has confirmed that it is pulling out of the Government's 5G rollout plan, one day after Reuters reported that the telco provider and Maxis Sdn Bhd would not be taking up stakes in the country's new sole 5G network operator. 
In a statement today, U Mobile said it is supportive of the Government's vision of a single wholesale network (SWN) model for 5G deployment in Malaysia and is grateful to have been invited to invest in Digital Nasional Bhd (DNB).   
"U Mobile has had extensive discussions and deliberations on the matter and after taking into consideration the terms of the investment as it currently stands, the telco has decided that it will not pursue the investment option in DNB," it said. 
"The telco believes it would better serve Malaysians by focusing on its strengths of providing innovative and unbeatable connectivity and digital services that would realise the full potential of 5G technology," it added. 
U Mobile also clarified that its decision not to invest in DNB does not affect its ability to provide 5G services to customers, as access to DNB's 5G network infrastructure is governed by a separate access agreement that is not linked to the equity investment in DNB.  
The company also said that it, along with the other telcos, is still in discussion to finalise the 5G access agreement with DNB.  
"Once it is finalised and signed, DNB's 5G access, when combined with U Mobile's existing 4G network, will enable U Mobile customers to enjoy a truly seamless connectivity experience." 
It added that it has full faith that DNB will be on schedule for the deployment of quality 5G network infrastructure and that it will carry out the Government's mandate to provide wholesale 5G coverage and capacity on an equitable and non-discriminatory basis via the 5G access agreement.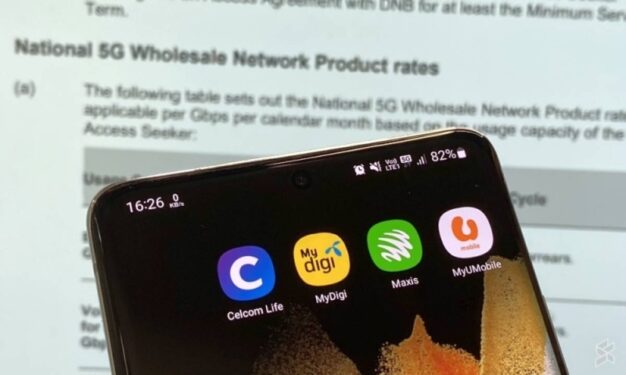 "U Mobile has been testing 5G services and is looking forward to our customers enjoying the full benefits of 5G with our 5G-ready products and services soon." 
Latest setback  
This latest setback comes after the Government knocked back a proposal made by U Mobile and Maxis and two other major carriers – Celcom Axiata Bhd and Digi Telecommunications Sdn Bhd – for the four to take a combined majority stake in DNB. 
The Government had instead asked six mobile operators in the country to agree to take up a combined 70% stake in DNB and had set an Aug 31 deadline (yesterday). 
Maxis has yet to issue a public statement in response to the Reuters report. 
On November 2021, Reuters reported that none of Malaysia's major mobile carriers had agreed to Putrajaya's single-shared 5G network, which was unveiled earlier in the year.  
It reported telcos as hesitating to accept DNB's proposed pricing plan, under which they would supposedly end up paying more than they would if they rolled out 5G on their own. 
Since then, calls have been made across the board to review the decision to appoint DNB as the sole 5G network operator, allow a second 5G service to be set up and have a special briefing on the issue in Parliament.  
In an apparent move to appease the telcos, the Government eventually offered to sell 70% of DNB to mobile operators, with the Government to hold the remaining 30% of stakes in DNB through a planned injection of RM500 mil by the Finance Ministry. However, the sale has still not been completed. 
In July 2022, Parliament was told that coverage of Malaysia's 5G technology plan reached 27%. – Sept 1, 2022 
Main photo credit: Malay Mail