BOTH UMNO and DAP are wooing their voters to be in sync for the upcoming battles in the state elections (PRN).
Yesterday (May 19), UMNO Supreme Council member Datuk Seri Ahmad Maslan said UMNO voters in six states that will face the PRN will have to vote for DAP candidates in their respective constituencies to strengthen the unity government.
"The candidates running are not representing DAP or Pakatan Harapan (PH) alone but collectively representing the unity government," he said. On the other hand, DAP National Publicity Secretary Teo Nie Ching said DAP supporters and members need to provide support and votes to UMNO candidates in the upcoming state elections. She stated that this step is crucial to ensuring political stability at both the national and state levels.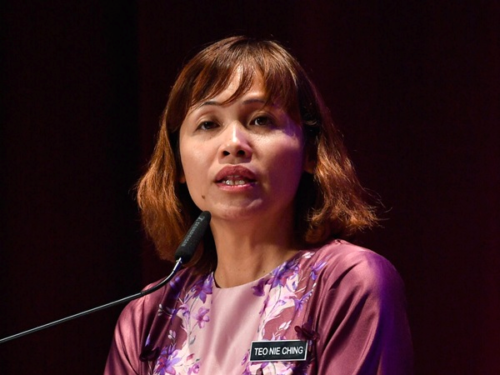 "Now that we are in a unity government, all political parties participating in the PRN must win to ensure the stability of the unity government," said Teo.
Teo also emphasised the importance of setting aside any past differences and focusing on a better future. "DAP definitely wants to win all the seats in the State Legislative Assembly (DUN) that we currently hold, and we also hope that our coalition partners such as PKR, Amanah, and UMNO will win in their respective areas," she added. Teo, who is also DAP Johor Deputy Chairman, urged supporters to be given to UMNO candidates to prevent victories for the Opposition. Meanwhile, Ahmad stated that once UMNO members are part of the unity government, they should follow party discipline. "Party discipline ensures that party directives are followed. Of course, voting is secret, but my appeal is not to vote on behalf of the party or DAP, but on behalf of the unity government. "This unity government was commanded by the Yang di-Pertuan Agong when the national Parliament was in a hung state, so we must comply with the command and remain loyal to the Yang di-Pertuan Agong," he said in a presser. Ahmad pointed out that UMNO voters need to set aside personal sentiments because the political dynamics in Malaysia are intense. — May 20, 2023