IN order not to break party ranks, UMNO Youth chief Dr Mohd Akmal Salleh has in latest social media posts subtly hinted that the time may be up for party president Datuk Seri Ahmad Zahid Hamidi to be honourable enough to take full responsibility for UMNO's second-in-a-row disastrous outing in an election.
After having managed to win only 30 seats in last November's 15th General Election (GE15) – the party's worst performance in history – UMNO's rejection rate has escalated further when it won only 19 seats in Saturday's (Aug 12) six state polls from a total of 107 seats contested or a pathetic success rate of 18%.
"Many are talking about UMNO's big defeat compared to the big wins of other parties. This means that many people still love UMNO but do not believe in UMNO," he penned a modestly sounding post on his Facebook (FB) page.
"The task of UMNO leaders this time is to restore the people's trust in UMNO. Listening to the voices of the people should be prioritised, not that of the leader. We must be daring enough to change if we don't want UMNO to continue to be forgotten."
The Merlimau (Melaka) state assemblyman could be echoing former Besut MP Tan Sri Idris Jusoh's short but fiery FB post in which he blamed Zahid who is also the Deputy Prime Minister for UMNO's poor showing.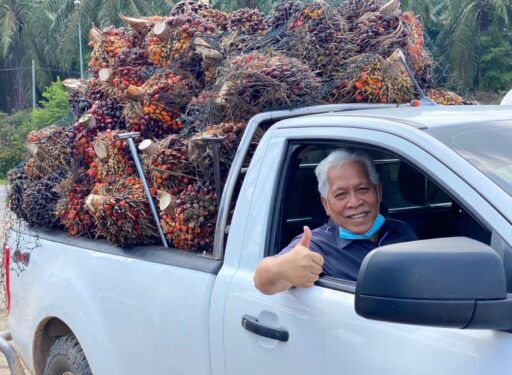 "UMNO lost badly in the state polls yesterday (Aug 12). UMNO lost 100% in Terengganu. Zahid Hamidi needs to resign," the former Terengganu menteri besar (2004-2008) hit out.
Below are some views from netizens which resonate with the party's grassroots that the present UMNO leadership might want to consider:
Ut ZM: UMNO/BN should leave the unity government and go solo so people will be more comfortable with the party. The sentiment among UMNO members who dislike DAP is still strong. UMNO members will never forget DAP's ideology.
Arm Kedah: The youngsters are almost 100% with the PN…. UMNO Youth needs to work hard to win them back and invite them to sit together to fight instead of them just hanging around with their gangs… They just couldn't be bothered with us anymore…. a heavy task indeed for UMNO Youth.
Kamarulariffin Rahim: UMNO is still lulled by a beautiful dream. The general election will come (GE16) but it is not certain if UMNO is able to defend its 30 seats (garnered in GE15). So just don't listen to the president.
Megat Idris Ismail: Tell the president to resign or just pass a vote of no confidence against him. Otherwise UMNO will disappear in Malaysia. – Aug 14, 2023