THE UMNO court cluster wants the 15th General Election (GE15) to be held immediately. Today if possible. It doesn't matter if the electorate has to wade through flood waters. They don't seem to be bothered about the public anymore.
Even their own members are suspended and even expelled for rebuking the party's chief. UMNO has become a dictatorial party.
We understand their plight. They are desperate after seeing their capo di tutti i capi (godfather) Datuk Seri Najib Razak being dumped into prison. Who are they if even the former prime minister himself can be imprisoned?
Never mind for it's their right to demand and blackmail Prime Minister Datuk Seri Ismail Sabri Yaakob from their own party. Our right and responsibility is to go out and cast our vote.
To the best of our ability, we should elect the best Parliamentary and state assembly representatives while outright rejecting those with bad and evil intention.
We have started hearing that many old timers, some returning from exiles, outcast and various other categories wish to run again in the GE15. This is also their right.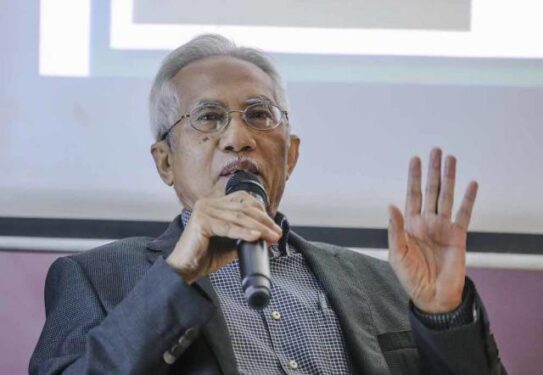 Maybe they thought that the leftover skeletons have well-decayed and the stench has gone. But they forget that the skeletons in the closet can still be pulled out for public display. An old wound can bleed once again. The grandchildren (and possibly great-grandchildren) who previously were clueless will come to know the truth and bear the shame.
During those old good days when the mainstream media came under the control of the government of the day, the exposure of their misdeeds would not be so widespread. Even then, there would be a little leakage here and there.
But today is the age of social media. Every piece of information and their dissemination is at your fingertips. One can just Google and share.
Not to mention the old arch rivals are still in the arena. The unpleasant stories from two to three decades ago are likely to be stirred up again.
To save and revive Malaysia, we have to go out and vote. Don't be a traitor to ourselves. Not casting our vote is the same as voting for crooks, robbers and corrupt.
Malays in particular need to be ashamed. Those who proudly claim that this motherland of ours belongs to them are Malays. But many who did not register as voters are also Malay. Majority of those who didn't cast their votes are also Malays.
No wonder after more than 60 years of cheering and shouting "merdeka" (independence), more villages are being pawned and their lives are only getting more miserable.
Malays must go out to vote and to reject evil. They are now in danger of becoming the new slaves of political parties which manipulate religion and race while discreetly practicing feudalism and the caste system.
Probably, not only Malays but also all Malaysians in general. A year ago, the Election Commission (SPR) estimated 5.8 million citizens aged 18 years and above had not registered. Starting Jan 14 this year, all citizens aged 18 and above on Dec 31, 2021 will be automatically registered as a voter. – Oct 3, 2022
Veteran journalist and blogger Datuk A. Kadir Jasin is a former Bersatu Supreme Council member.
The views expressed are solely of the author and do not necessarily reflect those of Focus Malaysia.
Main photo credit: Media Mulia