I BELIEVE that for the first time UMNO has barred a contest for its top two posts using a resolution passed at its annual general assembly. The oldest political party in Malaysia also scored another first by sacking or suspending potential contenders for both top positions prior to its election.
But former Rembau MP and ex-Youth chief Khairy Jamaluddin, Sembrong MP Datuk Seri Hishammuddin Hussein and others who were either sacked or suspended from UMNO can still appeal to the party's disciplinary board after which – if they were still dissatisfied – can appeal to its supreme council.
This is given that Clause 20.6 of the party states that "a member or party who is not satisfied with the disciplinary action imposed by the Disciplinary Committee must appeal to the Disciplinary Board first before the final appeal is taken to the level of the Supreme Council for a final decision".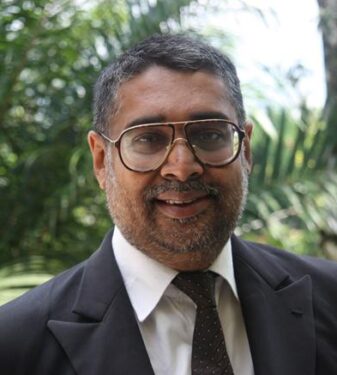 The question is if they do appeal, would they still be able to exercise all memberships, including the right to contest in the upcoming UMNO elections (until they exhausted all avenues of appeal).
Recall that incarcerated former prime minister Datuk Seri Najib Razak was able to function as MP until the Federal Court dismissed his final appeal. Going by the same logic, Khairy and Hishamuddin – despite their disciplinary action – should be able to still contest pending the disposal of their appeals.
While it was common in the past for the UMNO general assembly to moot the notion of no-contest for the party's top two posts in the pretext of "maintaining party stability", I believe never before has there been a total denial of the right of a member to contest the top two posts through a resolution.
If such motion is possible, then there can be similar resolution to maintain the position of all incumbent leaders – not just at national level but across all division and branch levels – by eliminating party elections.
Loopholes
There will only be elections if the incumbent decides to step aside and no longer wishes to contest or dies. That sounds very much like feudalism and not democracy.
Imagine that in 2023, UMNO members still do not have the right to individually vote who will be their president or its national leadership. PKR stands out here in that every member has the right to vote the president and national leadership.
UMNO has a 'delegate system' where the right to participate in the national level general assembly and make decisions therein is lies with the delegates which is similar to the right to vote and choose its president and the national leadership.
As "delegates" represent the specific groups of UMNO members, one wonders if during voting of motions and passing of resolutions, these so-called "delegates" will vote as per the aspiration of members whom they represent or simply decide as they please without any reference nor mandate for the members whom they represent.
I don't remember reading media reports about UMNO branch or division calling for meetings being called to discuss on whether to support or otherwise the motion (now resolution) of no- contest for the top two national leadership positions.
As such motion is believed to have popped up at the last minute – hence, there was no time to revert to the members for their voices to be heard – it is seemingly obvious that those "delegates" present at the World Trade Centre Kuala Lumpur on Jan 14 had to decide there and then themselves. Thus, their choice may not be what the UMNO members really wanted.
UMNO president Datuk Seri Ahmad Zahid Hamidi and his deputy Datuk Seri Mohamad Hasan could have spoken up in favour of party election, hence opposing the motion that the top two party posts will not be contested.
If they did, then the recently concluded UMNO general assembly may not have voted and passed that no-contest resolution. – Jan 29, 2023
Charles Hector is both a lawyer and human rights activist.
The views expressed are solely of the author and do not necessarily reflect those of Focus Malaysia.