UMNO PRESIDENT Datuk Seri Ahmad Zahid Hamidi has accused his "opponents" of "spinning" his MIC speech.
The Barisan Nasional (BN) chairman said he was talking about political persecution and selective prosecution and the risk to BN leaders.
Further clarification by Zahid is called for. Are the UMNO-BN Five which he named at the MIC Assembly on Monday (Oct 10) on the "waiting list" to be charged in court or not – or is this just an apparition in his fevered imagination?
Furthermore, if the UMNO-BN Five are on the "waiting list" to be charged in court, what will be they be charged for? Moreover, whose "waiting list" was Zahid talking about?
The UMNO-BN Five named by Zahid in his speech at the MIC Assembly were UMNO deputy president Datuk Seri Mohamad Hassan, UMNO (Defence) Minister Datuk Seri Hishammuddin Hussein, MCA president Datuk Seri Wee Ka Siong, MIC president Tan Sri S.A. Vigneswaran and MIC deputy president Datuk Seri M. Saravanan.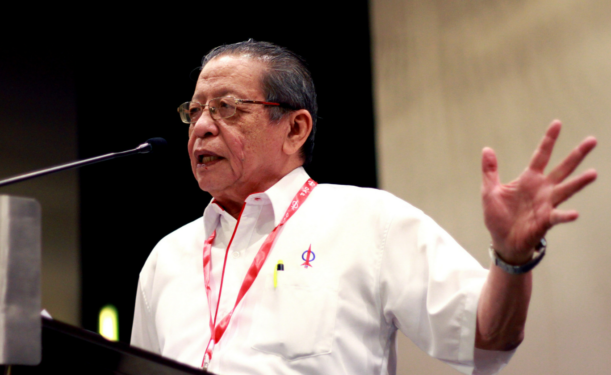 In his defence of Zahid's speech, Vigneswaran has claimed that Zahid was referring to Pakatan Harapan's (PH) "revenge politics" after the last general election.
Vigneswaran should then clarify what he meant by PH's "revenge politics" – whether he was referring specifically to the charging of former Prime Minister Datuk Seri Najib Razak for corruption and money-laundering offences in the RM50 bil 1MDB (1Malaysia Development Bhd) scandal.
It is noted that none of the BN parties – whether UMNO, MCA or MIC – had ever taken a stand on the 1MDB scandal. Are they for or against the 1MDB scandal which has caused Malaysia infamy, ignominy and iniquity as practising "kleptocracy at its worst" on the global stage?
Is Vigneswaran suggesting that the nine judges in Malaysia at the High Court, Appeal Court and the Federal Court were wrong in unanimously finding Najib guilty of corruption and dispatching him to jail?
Is Vigneswaran and the other UMNO-BN leaders aware that in three weeks' time, Malaysia will suffer further infamy, ignominy and iniquity when the trial of famed Hollywood music artist Pras Michael and fugitive businessman Jho Low for seeking to corruptly influence US policy on the 1MDB scandal begins in New York?
There is a tally of no less than 72 witnesses which include political lobbyists for former US presidents Barack Obama and Donald Trump; headline catchers such as the Hollywood star Leo di Caprio; and top political figures from the Trump administration who are slated to testify in the New York trial directly related to the 1MDB scandal.
Is the 1MDB trial in New York among the reasons why Zahid wants a "dominant victory" for UMNO and BN in the 15th General Election (GE15)? – Oct 15, 2022
DAP's veteran lawmaker Lim Kit Siang is the MP for Iskandar Puteri.
The views expressed are solely of the author and do not necessarily reflect those of Focus Malaysia.