VETERAN lawmaker Lim Kit Siang has urged the seven members of the Parliamentary Select Committee (PSC) on Agencies under the Prime Minister's Department to moot a motion of no confidence against their chairman Latiff Abdul Rahman (main pic) for massive "uncompleted and new business".
But the 81 year-old MP for Iskandar Puteri caveated that the PAS MP for Kuala Krai should first be given the chance to call a meeting of the PSC under his charge in the first week of parliamentary meeting next month (Oct 3 to Nov 29).
"If he refuses, the other seven members of the PSC should move a motion of no confidence in Latiff as chairman so that a new chairman could be appointed," Kit Siang pointed out in his latest blog. "The PSC on Agencies under the PM's Department has many uncompleted and new business which it could not ignore if it is to be a competent and efficient PSC."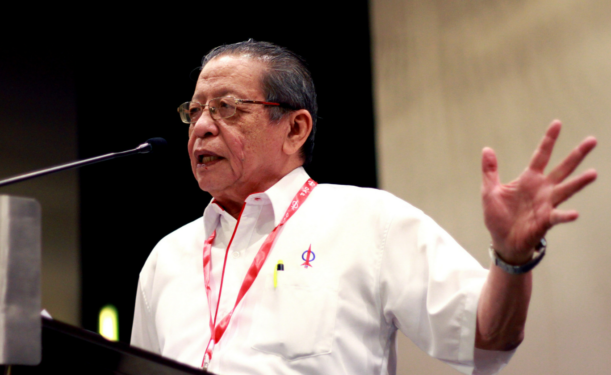 They include:
Malaysian Anti-Corruption Commission's (MACC) chief commissioner Tan Sri Azam Baki's conflict of interest in owning a vast amount of corporate equity which had not been publicly disclosed.
Azam's statement nearly two month ago that the MACC would soon announce the findings of its investigation into the failed RM9 bil contract for six littoral combatant ships (LCS) which began several years ago but nothing has happened so far.
Azam's statement in July that Transparency International (TI)'s Corruption Perception Index (CPI) does not necessarily reflect the actual corruption situation of a country and that the CPI measures the perceptions of corruption in the public sector in different countries and wasn't factual nor based on evidence.
Does Azam's criticism of  the TI CPI meant that MACC now does not support the National Integrity Plan target for Malaysia to be among the top 30 countries in the world in public integrity with the least corruption?
The PSC should ask what MACC is doing to ensure that Malaysia does not lose out to Indonesia, China and India as well as to more countries in the Organisation of Islamic Conference (OIC) in the TI CPI series by the end of this decade.
Outcome of MACC investigations into individuals named in the Ultra Kirana Sdn Bhd (UKSB) ledger as disclosed during the corruption trial of UMNO president and former home minister Datuk Seri Ahmad Zahid Hamidi.
"Will the Malaysian Parliament create parliamentary history by having a vote of no confidence in the chairman of a Parliamentary Select Committee?" asked Kit Siang. – Sept 29, 2022