THE potential collaboration between Perikatan Nasional (PN) chairman Tan Sri Muhyiddin Yassin and Tun Dr Mahathir Mohamad presents a significant opportunity to address the complex challenges faced by the Malays and the Muslim population in the country.
This strategic partnership shines a light on hope, signalling a unified effort against corruption and a commitment to equal and inclusive progress.
Their pledge to work together stands as a powerful testament to their dedication to combating corruption and prioritizing broad-based prosperity. It's a resonant message of optimism that extends beyond politics.
Despite being the majority demographic, the Malays have historically faced considerable difficulties. Economic disparities and political divisions have hindered their potential.
The New Economic Policy (NEP) – instituted in 1971 – aimed to rectify these imbalances by empowering the Bumiputera. Although it had some success, it didn't fully achieve its objectives, leaving the Malays grappling with economic hardship and under-representation.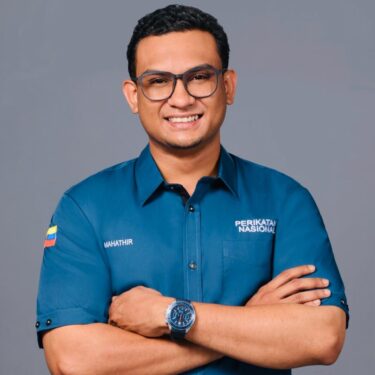 Within this context, the potential collaboration of TS Muhyiddin and Tun Dr Mahathir could mark a turning point. They view the eradication of power abuse and corruption as critical to their mission, with a clear vision to foster a government defined by transparency, authority, and a resolute stance against corruption.
TS Muhyiddin is a vital figure in this collaboration, embodying unity among the Malays. His leadership, characterised by strength and diplomacy, and rooted in a profound understanding of the needs and aspirations of the Malays, is instrumental in rallying this diverse community towards a common purpose.
His call for unity, especially in addressing economic and political hurdles, resonates with Malays across the country. Beyond politics, TS Muhyiddin represents a symbol of hope for a prosperous and equitable future for the Malays.
His dedication to combatting corruption, ensuring government transparency, and prioritizing Malay welfare, highlights the power of shared goals and collective effort. This unity serves as a driving force for change and reflects the strength of the Malay community under committed leadership.
The spiritual and ethical wisdom of Tan Sri Hadi Awang further fortifies this unity. His steadfast stance on ethics and integrity brings credibility to this collaboration. Together, they aim to enhance the effectiveness of government initiatives for the benefit of Bumiputera and all Malaysians, addressing the persistent economic difficulties faced by the Malays.
Tun Dr Mahathir's acknowledgment of the challenges posed by political polarisation within the Malay community underscores the necessity for unity. This alliance signifies a shift from narrow political interests towards a broader common good.
Unity within the Malay community is key to unleashing their immense potential. Increasing success stories of Bumiputera professionals, entrepreneurs and businesses attest to this potential.
With leaders like TS Muhyiddin, Tun Dr Mahathir and Tuan Guru Hadi Awang at the forefront, combating corruption and eradicating economic disparity to create a balanced, inclusive and prosperous Malaysia is within reach.
This unprecedented era of cooperation, unity, and shared purpose heralds a promise of remarkable progress, reinforced communities, and an equitable and prosperous economy. It sets the stage for a brighter future for Malaysia, a future where economic growth and social equity are inextricably linked.
Mahathir Mohd Rais is Perikatan Nasional (PN) Federal Territories' information chief.
The views expressed are solely of the author and do not necessarily reflect those of Focus Malaysia.