AWESOME Broadcasting Sdn Bhd (ABSB) which has been embroiled in a few controversial reporting during the administration of Tan Sri Muhyiddin Yassin and Datuk Seri Ismail Sabri Yaakob could have finally met its match in the Malaysian Communications and Multimedia Commission (MCMC).
The regulator is now mulling action against the TV station following a possible violation of Section 36 of the Communications and Multimedia Act 1998.
MCMC said any broadcasting operation by TV stations must comply with the rules and licensing conditions set out in the Content Application Service Provider Individual Licence (CASP) (I).
"MCMC views licensing compliance seriously and is committed to ensuring CASP (I) licence holder compliance," it pointed out in a media statement today. "Failure to do so is a serious offence and can be subject to action according to the provisions of the existing law."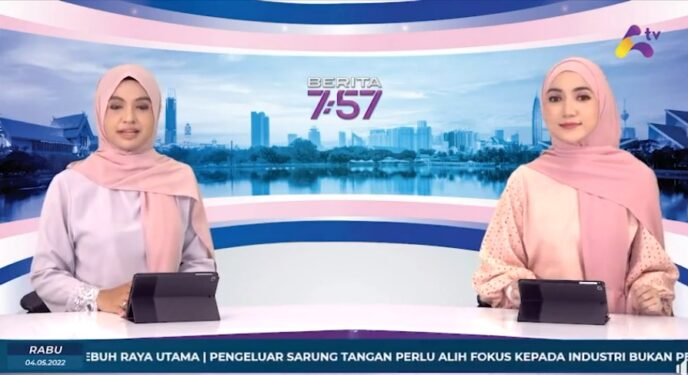 On Feb 21, MCMC opened an investigation paper on local TV channel over its news report which claimed that the number of civil servants would be reduced. This came about after the commission had met with Awesome TV's top management to obtain further clarification over complaints on the report.
Communications and Digital Minister Fahmi Fadzil was earlier reported to have said that MCMC would hold a meeting with Awesome TV to seek clarification regarding the news report.
The investigation is carried out under Section 206 of the Communications and Multimedia Act 1998 for failure to comply with the conditions of its licence.
"The investigation paper, when completed, will be submitted to the deputy public prosecutor for further action," Bernama had cited MCMC as saying.
Recall that on May 1 last year, Awesome TV through its Berita 7:57 news segment hurled racist attacks against former Securities Commission (SC) executive chairman Datuk Syed Zaid Syed Jaafar Albar by accusing the latter of "not helping Malay companies".
Among others, its news report said it was probably timely for Syed Zaid to leave the stock market regulator as it was proven that during his tenure, the SC had failed to help two major Bumiputera companies – namely Serba Dinamik Holdings Bhd and Sapura Energy Bhd – to resolve their problems.
On Nov 6 last year, outgoing Klang MP Charles Santiago had berated a news clip on the 15th General Election (GE15) on the Berita 7:57 news segment (which is also aired on Astro's Channel 123) which he described as "racist to the core" and seemingly "fear mongering"
Urging the MCMC to act urgently, the three-term DAP lawmaker had insisted that news on the national poll must be accurate and truthful as it influences public perception.
Among others, the biased news reporting by Berita 7:57 insinuated by urging ethnic Malay voters to come out in a big way to vote in GE15 if they do not want political power to allegedly come under the control of "other races" should the Pakatan Harapan (PH) coalition win GE15. – March 7, 2023