Editor's Note: The Perikatan Nasional (PN) Youth has on last night (Sept 13) set up a "Save Malaysia Movement (Gerakan Selamatkan Malaysia)" secretariat in an effort to restore the integrity and dignity of the country "tarnished by the dropping of Deputy Prime Minister Datuk Seri Ahmad Zahid Hamidi's corruption case".
The secretariat is formed to bring together political parties, NGOs (non-governmental organisations) and individuals who agree on its struggle and principles. For this purpose, a peaceful assembly has been planned in conjunction with Malaysia Day this Saturday (Sept 16) soon after the Zohor (afternoon) prayers at the Kampung Baru Mosque in Kuala Lumpur.
THE unity government or more appositely the Pakat Harapan (PH) component of it must not stare a gift horse in the mouth.
The gift here are the plans for a peaceful assembly by Perikatan Nasional (PN) Youth wing on Malaysia Day (Sept 16) and the intention of MUDA and Parti Sosialis Malaysia (PSM) to hold demos to protest Datuk Seri Ahmad Zahid Hamidi's discharge not amounting to acquittal (DNAA) of the 47 corruption charges he faced.
Since PH is dragging its feet on implementing the reforms it had long promised in its days as the opposition, it should waste no time in recognising the low-hanging fruit that these intended protests offer as deliverables.
Facilitation of the planned protests offers a ready opportunity for PH to burnish its tattered credentials for reform.
Sure, there are constraints to the ability of PH – often touted as the Coalition of Hope – to deliver on a slew of steps or reforms where these may affect touchy issues of race and religion.
But surely the facilitation of street protests planned by PN Youth and the fledgling alliance between MUDA and PSM are not something that pertains to these issues.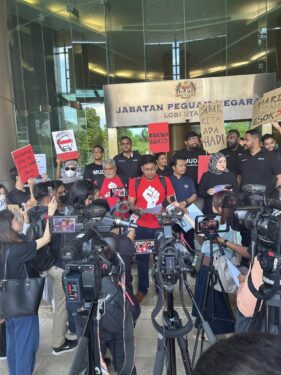 Peaceful street protests
Hence, all deliberate speed in processing the prerequisites for holding these protests ought to be the order of the day as far as the unity government is concerned.
Why won't PH which is finding it difficult to deliver big ticket items on their reformasi manifesto act swiftly on the easy deliverables such as approval of peaceful demos?
Deputy Youth and Sports Minister Adam Adli Abdul Halim got the drift when he assured his PN interlocutors in Parliament yesterday (Sept 13) that with changes to the Peaceful Assembly Act 2019, holding street protests was no longer an obstacle-strewn course.
After all, this issue had been problematic during the long years of Barisan Nasional (BN) rule.
On Tuesday (Sept 12), a group of farmer representatives from Perak who have been evicted from plots that they have long cultivated and now earmarked for property development was not allowed to deliver a memorandum on food security to the minister concerned and to opposition MPs interested to know their plight.
It should have been an easy matter for the authorities to navigate, yet the delegation was shunted to a side street some distance from Parliament.
Lilies should be plucked, not shredded. – Sept 14, 2023