FORMER prime minister (PM) Tun Dr Mahathir Mohammad has made a very poisonous and misleading statement about the recent election boundaries in planning. The two-time PM claimed that the new demarcation of electoral boundaries would reduce the Malay constituencies.
I am very sad to see this kind of leader that we have in a democratic country. This statement is venomous for it creates uncertainty about transparency on the part of the Election Commission (EC) and even a bad perception of the current government.
The high number of voters, especially in the Klang Valley, makes it difficult for leaders to provide the best service to their respective constituencies as elected representatives.
Secondly, the ratio of total voters of 303,430 for Bangi and 60,876 for Arau is completely against the democratic system of "one person one vote and one value".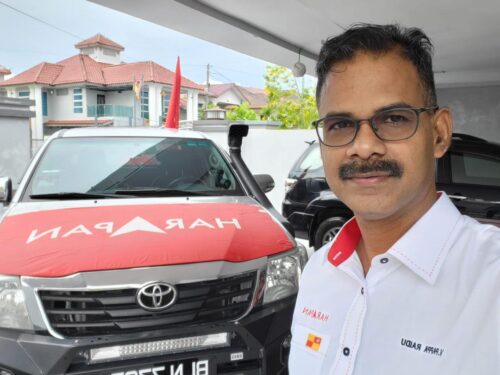 This issue was recently brought up in in the Dewan Rakyat by our Klang MP Ganabatirau Veraman. Of course, Dr Mahathir's government should have done this demarcation a long time ago if he really respects the Malaysian constitution and the rules of the democratic system. Sadly, he never looked at this issue.
The claim of a reduction in Malay constituencies by new re-delineation is not right for it is just a false allegation by Dr Mahathir. I hope my fellow Malaysians will not fall for his racial trap. As a democratic country, we must always give top priority to democratic values and not against it.
Although the country is moving progressively under Datuk Seri Anwar Ibrahim, there are many power-crazy opposition leaders who are trying to topple him.
Tan Sri Hadi Awang openly said it is within his means to bring down the unity government and that he also has every right to do so. This slanderous politician is also involved in a legal suit where Sarawak Report editor Clare Rewcastle-Brown later confirmed rumours that she received RM1.4 mil as part of her out-of-court settlement with Hadi in January 2019.
Interestingly, Hadi had earlier sued Rewcastle-Brown in London over a 2016 Sarawak Report article claiming that then prime minister Datuk Seri Najib Abdul Razak had channelled RM90 mil to top PAS leaders in a bid to secure support ahead of the 14th General Election (GE14).
Let's all stand firm together with Anwar' unity government for the sake of the country and the people until the next national poll in 2016. Do not fall into the trap of politicians who are hungry and thirsty for power.
Be grateful for what we have now and keep moving forward. – March 9, 2023
Papparaidu Veraman is the founder & advisor of Malaysian Indian Voice (MIV) and assistant organisational secretary to DAP Selangor.
The views expressed are solely of the author and do not necessarily reflect those of Focus Malaysia.