UNIVERSITI Utara Malaysia (UUM) claims to have resolved lodging issues on its campus, which the public varsity said affected more than 17,000 students ahead of the new semester beginning this week.
This follows Bakar Arang assemblyman Simon Ooi Tze Min's claim that almost 1,000 students were forced to stay with friends or spend the night in mosques, suraus or corridors as a result of delayed placement in the UUM dormitories.
In a statement, UUM said arrangements for the lodging of students returning for their second semester or later were done as soon as 4,106 first-semester students finished checking in at its Inapan Siswa (INASIS) residential colleges last Tuesday (Oct 11).
The Sintok-based tertiary institution in Kedah also provided lodging for 500 appeal students who will be registered as UUM students on Nov 1, 2022, it added.
"In total, all students who applied for lodging, that is 17,708 individuals, have secured lodging at UUM," it said, adding that this was done before the new semester started yesterday (Oct 17).
UUM also explained that besides the 15 main student hostels available on its campus, students are placed at additional facilities as well.
These include the student lodgings in the Sisiran Naib Canselor, Sisiran Sintok UUM, Taman Universiti UUM houses as well as other university houses on campus.
UUM said its management always strives to fulfil the needs of its students and ensure that they can study in a conducive environment.
"Clearly shows that we care"
"By providing lodging to all students, including those who are currently in their eighth semesters and later, or in other words, those who have completed more than four years of their studies, it clearly shows that UUM cares very much and is attentive to the well-being and safety of students at this university."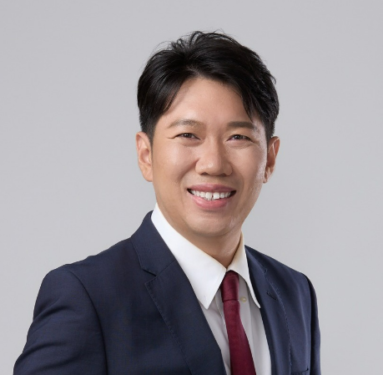 In a recent statement, Ooi called for urgent intervention into the matter, branding UUM management's decision to "allow" students to spend the night in open areas, which he said was "dangerous", as "irresponsible".
The PKR Kedah deputy chairman explained that Sintok is quite remote and does not have adequate rental housing, and this is why UUM students have no choice but to stay at the university dormitories.
"This is the first time in history that UUM has a problem with insufficient accommodation, which may be due to the excessive intake of new students without prior planning and preparation," he noted.
"The large intake of university students opens up opportunities for more people to continue their studies but it (UUM) must ensure that the welfare of all students is protected and the quality of teaching is guaranteed," he added.
Ooi also trained his guns at the Higher Education Ministry for "failing" to provide quality tertiary education to students in Malaysia, saying this was clear after no Malaysian university was listed on the recent Times Higher Education global ranking of universities.
It remains to be seen, however, if all 17,708 UUM students have been successfully placed in student lodgings; some netizens on UUM's Facebook page have cast doubt about this truly being the case.
"There are a few (students) who haven't gotten accommodation yet. They are staying in their friend's rooms," wrote one Facebook user. "(So), how can (UUM) say in this statement that (the issue) has been fully resolved?" – Oct 18, 2022