A LAWYER-cum-social rights activist has called on Malaysian workers and their family members to protest by means of not voting for Human Resources (HR) Minister Datuk Seri M. Saravanan, the (caretaker) Prime Minister and his entire cabinet during the 15th General Election (GE15) for failure to ensure the prompt enforcement of the Employment (Amendment) Act 2022.
To re-cap, amendments to the act was passed by Parliament, hence the new act could have already been enforced after being gazetted in May but only for the HR Minister to first delayed its enforcement to September and then to January 2023.
Three of the amendments include the reduction of working hours from 48 hours to 45 hours a week, increase in maternity leave to 98 days from 60 days and restriction on termination of pregnant female employees.
"There really is no justification for delay. These law amendments took a long time, and employers knew about it for a very long time (already," decried Charles Hector in his latest blog.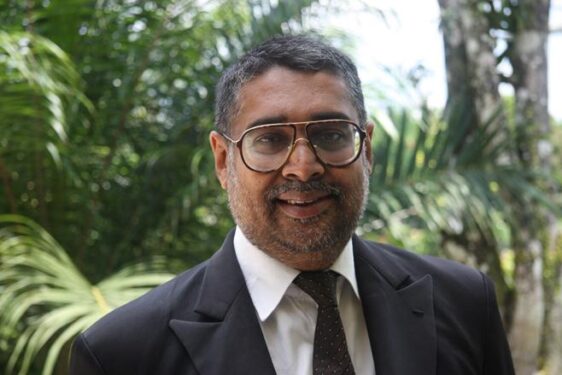 "Bowing to employers by delaying putting into force the new law is really not justified. Do they want to deny worker rights longer? Does this not indicate an anti-worker stance on the part of the HR Minister considering that he has full power to delay putting into force laws passed by Parliament and King."
Hector also lamented that the Employment Act generally confers minimum rights in law to workers earning RM2,000 and less when it should be conferring minimum rights to all workers or at least those earning less than RM5,000.
"For other workers, their right still generally comes from the employment contracts they signed with their employers," he asserted.
"If you have a trade union, then maybe the collective bargaining agreement (CBA) may give you better rights but alas, how many unions have managed to fight and get 45-hour week or higher maternity benefits in their CBA?"
"Therefore in GE15, workers and their family members must vote for candidates who will help advance worker rights – and reject ministers like Saravanan, and the (present caretaker) Cabinet," added Hector.
On the hindsight, he also took a swipe at all political coalitions whether Barisan Nasional (BN) Pakatan Harapan (PH) or Perikatan Nasional (PN)-BN given they have all been ignoring the loss of employment security among the Malaysian workforce.
"For instance, all employment must be regular employment until retirement or until the employer company ceases operations. For failure to pay overtime wages, there must be penalty deterrent such as pay the worker five times the amount the employer owes," justified Hector.
"But in terms of better worker rights, did MTUC (Malaysian Trades Union Congress) and the trade unions protest the delay (to the enforcement of the Employment Act)? Did the other Opposition parties make noise about the postponement of rights? Or are they also not interested in worker rights – just concerned about employer's well-being."
Henceforth, he urged Malaysian workers "to vote smartly" by not simply casting their votes based on ethnicity, religion, gender or 'name' of the candidate but to look at what the said candidate/party has been fighting for and will deliver if they win GE15.
"The problem with many Malaysian voters is that they foolishly cast their vote – not really looking at what the MP candidates or their political parties have been doing for the betterment of their rights and life," he opined.
"During GE14, for example, the then PH Government only promised increased minimum wages but there are still many aspects of workers' rights that were not covered." – Oct 14, 2022